In the Republic of Belarus, the integrated check of the combat readiness of the troops continued. According to the press service of the Ministry of Defense of Belarus, the 120-I separate guards mechanized brigade on the eve made a march in a combined way at the 227 combined-arms (Borisov) training ground. At the landfill, military personnel perform a set of measures for engineering equipment positions, masking, deployment of field camps.
From the material of the press service of the Ministry:
The units of the 740 anti-aircraft missile regiment and the 49 radio engineering brigade occupied the specified areas and began to carry out preparatory activities for interception on combat duty. Units of the 6 and 11 of individual Guards mechanized brigades concentrated in the areas of training and combat tasks at the Gozhsky and Obuz-Lesnovsky testing sites. After that, the personnel at night conditions successfully completed the exercises of test firing from standard weapons.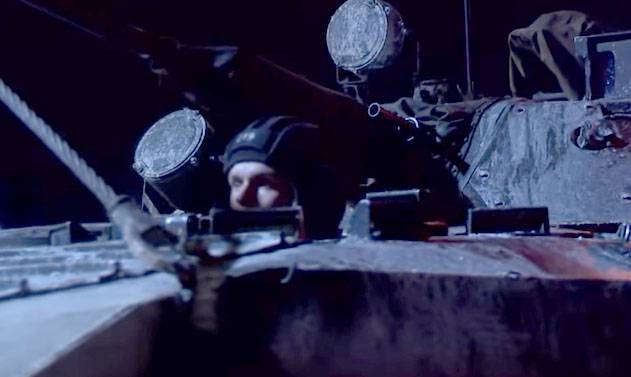 It is stated that two more battalions from the Ground Forces are at the highest levels of combat readiness on the territory of the Republic of Belarus.
It was especially noted that the verification is of a sudden nature, which allows to reveal the level of readiness of subunits and connections to perform tasks in any conditions.
Night loading video from
VoenTV RB
: