Official Ankara demanded the closure of schools in Ukraine that are sponsored by the FETÖ organization. This is an organization led by the preacher Fethullah Gulen. This man, who continues to reside on the territory of the United States of America according to the documents of a political refugee, is accused by the Turkish authorities of inciting a coup d'état, which eventually failed not without rendering assistance to Ankara by Moscow.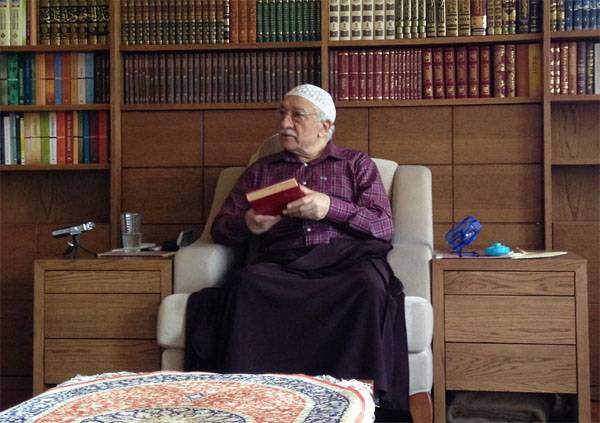 The organization itself Gulen Ankara recognized as terrorist.
The head of the national defense committee of the Turkish parliament, Yusuf Beyazit, during a meeting with Ukrainian people's deputies, said that the Ukrainian authorities should close schools sponsored by the Gulen organization. In addition, Ankara expects from Kiev the extradition of FETÖ supporters, who currently live on Ukrainian territory. Speech about the citizens of Turkey.
At the same time, there is no information on how many (and which specific) schools in Ukraine receive funding from an organization supervised by Fethullah Gulen. According to some information, these may be schools that are affiliated in Ukraine with the organization "Mejlis" R. Chubarov and M. Jemilev. Recall that this organization is recognized as extremist by a Russian court and is banned in the territory of the Russian Federation.