As recent practice shows, the majority of Western officials are becoming more adequate in their assessments of Russia immediately after retirement. As soon as information appears about the departure of one or another American, British, German (and others) official for a well-deserved rest, his sober comments about the need to conduct a direct dialogue with Russia, to establish normal partnership relations most often appear.
However, this is not always the case. Resignation from the post of US Secretary of Defense did not go in this regard to the benefit of Ashton Carter. This man continues to broadcast an anti-Russian tantrum after retirement. Speaking at the World Economic Forum in Davos, Carter called for creating a "plan of military operations in case of Russia's invasion of the Baltic countries."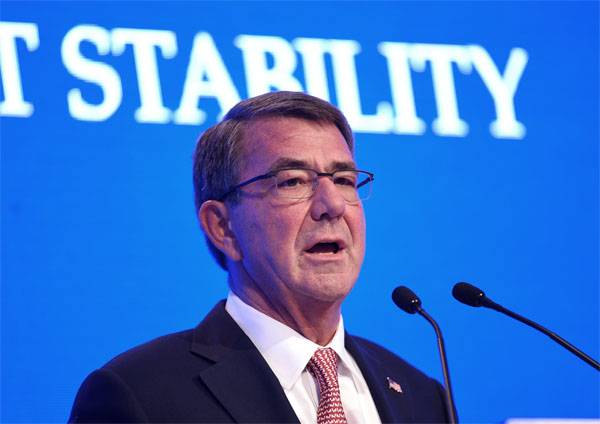 The statement of the former head of the Pentagon leads
RIA News
:
I think that we and our colleagues from NATO need to develop a plan of military operations against Russia. We also need a plan for the case of the invasion of "green men" in the Baltic states, where they can use national minorities.
Recall that the day before, the official representative of the Defense Ministry of the Russian Federation, General Igor Konashenkov, commented on the statement of the new British defense minister, noting that if the soldiers of the British General Staff report to the minister that "Russia is attacking from all sides", then it would be advisable to arrange re-certification of these soldiers medical examination.
And in the same Davos coalition against Russia called for the creation of the president of Ukraine, Petro Poroshenko.