The American President commented in an interview with the TV channel
CNBC
US spending on various kinds of military operations in the Middle East. According to Trump, "operations in the Middle East have proved unprofitable for the United States."
From Donald Trump's statement:
We, as the data show, have spent (in recent years) 7 trillions of dollars in the Middle East. We with these operations were at a disadvantage. This is a big loss for us.
This kind of statement was made by the US President at the World Economic Forum in Davos.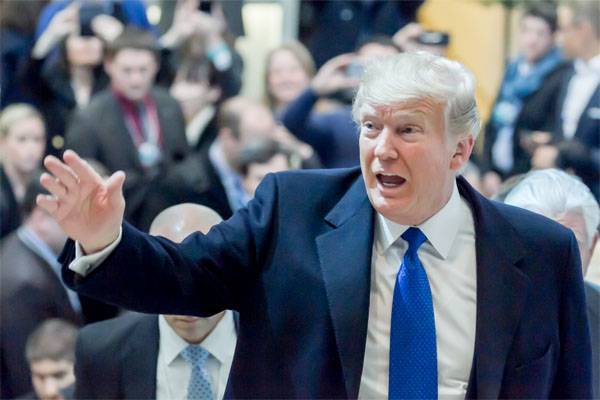 Further, Trump once again stated that he personally defeated ISIS (* prohibited in the Russian Federation). From the statement of the American president:
And we are still there (in the Middle East). I defeated ISIS *, we did a great job. Our coalition has freed almost 100% of the territories of Syria and Iraq from ISIS. But in general, everything is very sad. Spent huge funds.
At the same time, Trump did not provide accurate data on how many years it was for the United States to spend this astronomical sum on military adventures in the Middle East. He also did not inform Trump about whether his words mean that Washington is planning to spend less money on the Middle East and military operations in this macro-region.