The Indian Defense Ministry resumes the tender (for the third time) for the purchase of tanker aircraft for its air force, reports
dambiev.livejournal.com
with a link to the Indian resource Livefist.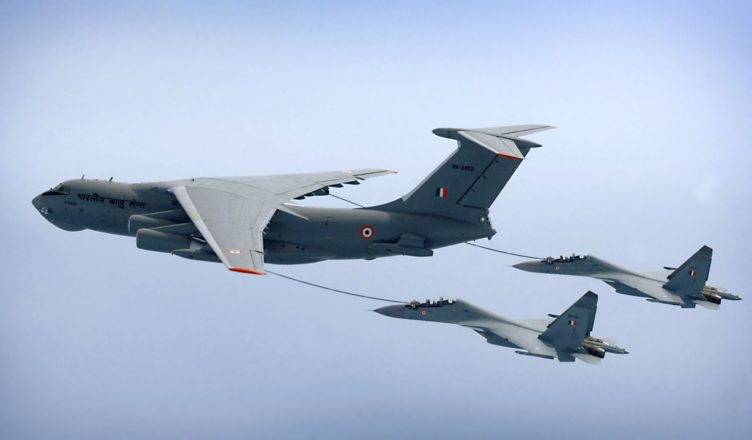 It is noted that the purchase of air tankers under the Multi-Role Tanker Transport (MRTT) program is a priority, along with the acquisition of fighters.
The main bidders are likely to be Airbus A330, Boeing KC-46A Pegasus (Boeing has already held two shows for the Indian Air Force) and Russian IL-78М-90А.
"The Indian Ministry of Defense launched the MRTT tender for the purchase of 6-tanker aircraft in 2006. The main competitors in the tender were actually Russian IL-78 and Airbus A330 MRTT, and after comparative tests of the Indian Air Force at the end of 2009, they announced that A330 was chosen, despite its higher cost. The main arguments in favor of А330 were their high fuel capacity and "performance" compared to the IL-78, as well as the estimated lower operating cost, taking into account the entire planned 40-year life cycle, "the article says.
However, the Ministry of Finance refused to allocate funds to the military, believing their acquisition was "too costly and contributing to the Air Force fleet in the presence of Il-78MKI tankers".
The tender was restarted in 2010. According to its results in 2012, A330 became the winner again. "But in four years, the Indian side and Airbus failed to agree on the final financial terms of the contract, and the tender was again annulled in 2016," the resource writes.
A source in the Indian edition added that "in 2016, the Ministry of Defense considered the possibility of purchasing IL-78 tankers in Russia as cheaper in price, despite the higher cost of maintaining them."
At present, the Indian Air Force is operating six Il-78MKI tankers purchased under the contract with Rosoboronexport, which were received in 2003-2006 and are equipped with the 78 squadron in Agra.