Concern "Kalashnikov" (part of the state corporation "Rostec") in the framework of the project "Northern landing" will test equipment prototypes, designed for the Arctic group of troops and special units of the Defense Ministry, the press service of the concern.
Expedition will start in the village of Tazovsky, Yamalo-Nenets Autonomous District, and end in the village of Dikson, Krasnoyarsk Territory. The launch is scheduled for March 2018 of the year.
- Said the press service.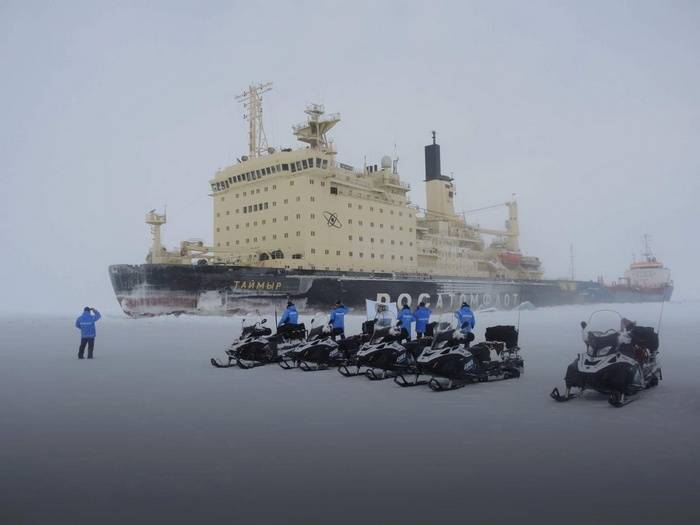 The purpose of the expedition is to create and update maps of these places, reconnoitering and laying winter roads, testing new equipment and equipment in the conditions of the far north, as well as a number of studies and tasks in the interests of the RF Ministry of Defense.
Experts-developers of the Kalashnikov concern participating in the expedition will conduct practical testing of new prototypes of combat equipment and equipment in the Arctic latitudes. The creation and testing of such equipment is necessary to improve the quality of equipment units performing tasks in the Arctic
- noted in the concern.
In addition, the Northern Landing team will constantly test modern domestic and international satellite navigation and GLONASS / GPS communications systems, marking places on the map that are most suitable for mass landing and landing sites that are minimally covered with ice hummocks.