New Chinese company Tengoen, specializing in the creation of unmanned aerial vehicles, announced the beginning of work on the creation of a drone with a record carrying capacity. It is assumed that he will be able to deliver tons of payload to 20 kilometers to 7500, reports dronelife.com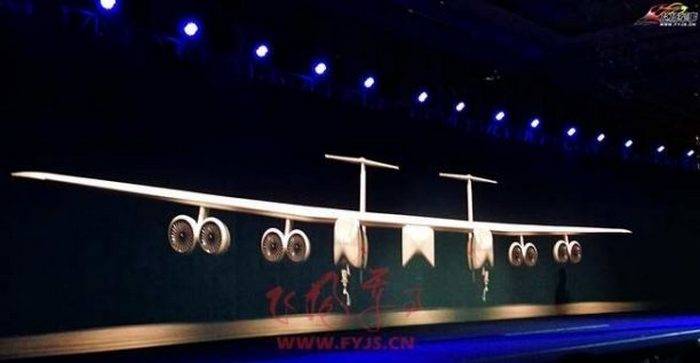 Stated that it will be an eight-engined drone, with a wingspan of more than forty meters. The drone fuselage is supposed to be made of carbon fiber to reduce the overall weight of the structure.
Currently, the technology demonstrator is already being manufactured at Tengoen's Chengdu factory. It is expected that for the first time this huge transport drone can take off already in 2020.
The company Tengoen already have experience in creating drones, although it is mostly military drone drone. In contrast, the transport unmanned aerial vehicle under construction is intended for civil and transport markets.