The press service of the Southern Military District of the Russian Federation reports that the pilots of the Air Force and the air defense units of the Southern Military District have begun training on special courses for the survival of personnel in extreme conditions. Classes are held in the center of videoconferencing in the Krasnodar region of the Russian Federation.
It is known that the rate of survival in extreme conditions will initially 50 soldiers. Among other things, they will practice survival skills in mountainous and wooded areas, as well as on the coast - with strong winds and high levels of humidity.
From the message
press service
:
Under the guidance of the center officers, the trainees will study the procedure for using emergency communications and alarm systems, the actions of rescue paratroopers' personnel when conducting search and rescue operations. Particular attention during the training will be given to the basics of autonomous survival, methods of orientation and movement in a deserted area, as well as the ability to provide first medical aid in case of abnormal landing of the crew.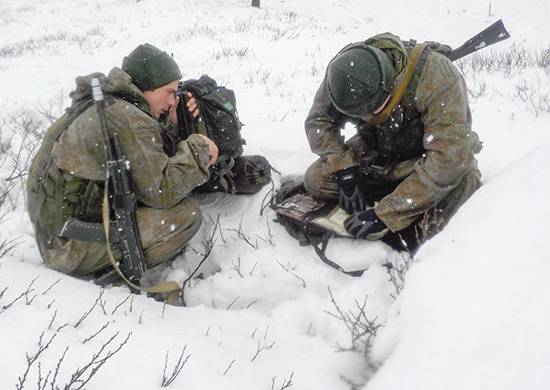 The final stage of the survival course will be a daily transition, during which the servicemen will be informed about the arrival of certain introductory ones - for practicing the acquired skills directly in practice.
Recall that earlier in the Ministry of Defense voiced plans for the types of special training for special forces soldiers. This training, as previously reported, is carried out in Siberia with the involvement of local residents who have invaluable experience living in the taiga.