The heads of the three Czech intelligence services once again confirmed that they have no data on the possible interference of foreign intelligence services in the parliamentary elections in the republic in October 2017 of the year, reports
RIA News
statement by Czech President Milos Zeman.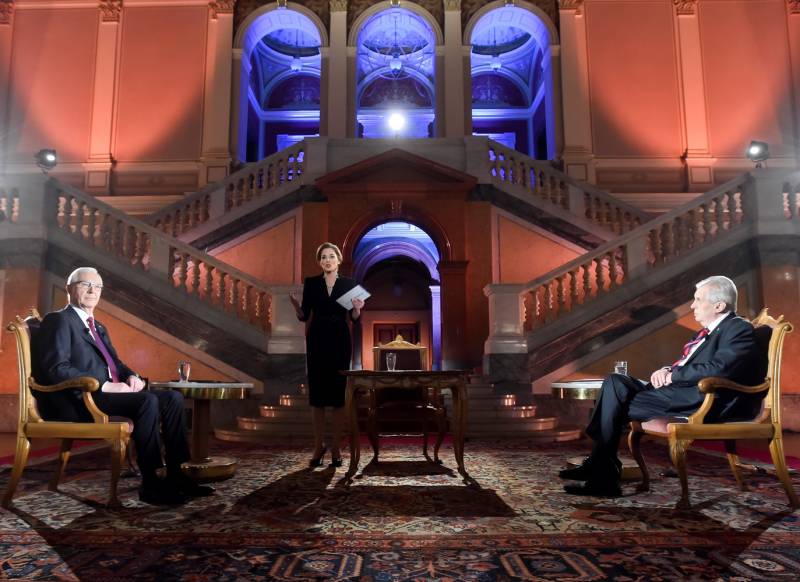 Zeman said this in a discussion on state TV with another presidential candidate, former chairman of the Academy of Sciences Jiri Dragos.
During the previous discussion, Dragos once again stated that the alleged "Russian intelligence had an impact on the October parliamentary elections in the Czech Republic and could have an impact on the current presidential elections, the second round of which will take place on January 26-27".
After such a statement by Mr. Dragos, I asked the head of the security department of the Prague Castle to question the leaders of the Czech special services - civilian counterintelligence, military intelligence and military counterintelligence. And all three leaders refuted the claim that foreign intelligence had an impact on our parliamentary elections,
said Miloš Zeman.
Moscow has repeatedly denied the allegations of attempts to influence the elections in different countries, and the press secretary of the President of the Russian Federation, Dmitry Peskov, called them "absolutely unfounded." Russian Foreign Minister Sergei Lavrov, speaking of the alleged Russian interference in elections in the United States, France and Germany, said that there was no evidence to support this.