The unique radar station Don-2Н in the Moscow region was brought to full combat readiness in training to repel a nuclear strike. Details of the teachings reported channel "Star".
During the training, a massive nuclear strike was simulated on the territory of the Russian Federation. Virtual ballistic missiles approached our country from different directions: from the Mediterranean, from the north-east of the Atlantic and from the Pacific Ocean. Within seconds, the system unmistakably identified missile warheads from false targets and took them to escort.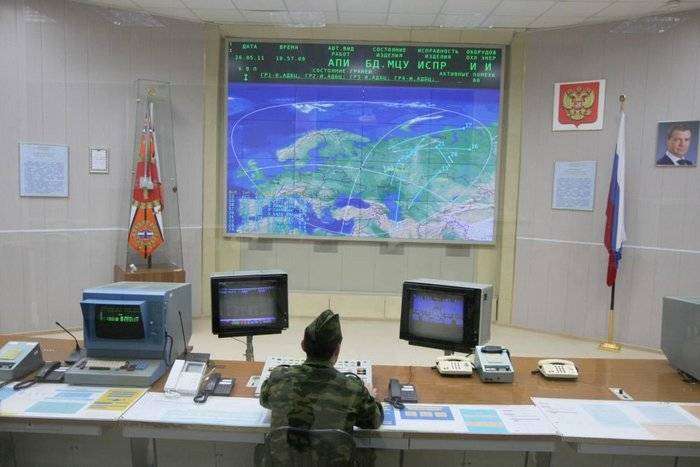 In a real situation, a command to launch interceptors would follow - despite all the automation, the decision to use
weapons
man accepts. Don manages the long-range and near-intercept intercept missiles located around Moscow in positional areas.
The radius of action of the giant radar 4000 kilometers. Phased antenna arrays on the four faces of the Don-2Н are able to discern an object the size of a tennis ball in near space. The information coming from antennas, satellites and other objects of the Missile Assault Warning System is processed by a supercomputer occupying an entire floor of the station. One of the advantages of the system is the ability to accurately find warheads of ballistic missiles among false targets - they are much easier and when entering the atmosphere they lag behind heavy plutonium warheads.
Now the missile defense system of Moscow and the central region of Russia A-135 "Amur" is undergoing a profound modernization. Its peculiarity is that the characteristics of the system are improved without removing it from combat duty.
- said the head of the department of combat algorithms and programs, Colonel Ildar Tagiyev.