The government of the Kurdish Afrin region in the province of Aleppo called upon Damascus to protect the Syrian borders from the onset of Turkish troops, reports
RT
with reference to the statement published on the website of the local administration.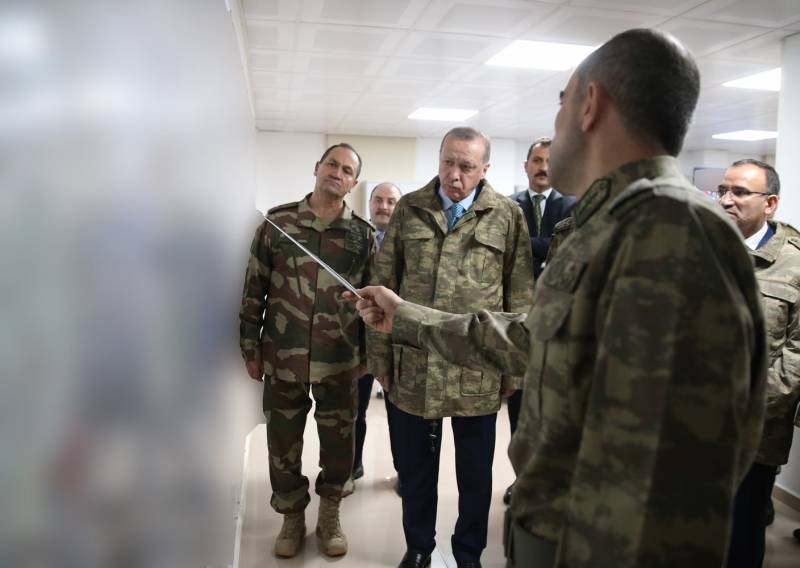 While we confirm that we will continue to defend the Afrin area from external attacks and will fight back attempts to establish Turkish occupation in Afrin, we call on the Syrian state to fulfill its sovereign duties towards Afrin and protect its borders with Turkey from the attacks of the Turkish occupier,
says the appeal.
It is noted that the offensive of the Turkish troops threatens the territorial integrity of Syria.
We are talking about the "Olive Branch" operation carried out by Turkey, the purpose of which is to destroy the Kurdish armed formations on the Syrian-Turkish border.
According to the Russian Center for Reconciliation in the SAR, over the past day more than 700 people left the Afrin.
During the day, the Russian-Iranian-Turkish joint coordinating center recorded violations of the regime in the provinces of Idlib, Daraa, Aleppo, Lattakia and the suburb of Damascus - Eastern Ghouta. Russian military policemen serving in observation posts in the Tel Rifat deconflictment zone continue to record the flow of refugees leaving the Afrin district. Over the past day, more than 700 people have left the combat area,
told the representative of the Center, Major-General Yuri Yevtushenko.
Earlier, the Russian Defense Ministry said that the situation was aggravated by the actions of the United States, which uncontrolledly supplied
weapons
groups in the north of Syria.
On January 25, Turkish President Recep Tayyip Erdogan arrived in the bordering Syria province of Hatay, where he visited the headquarters of the "Olive Branch" operation and personally inspected the units of the Turkish army.
According to him, the fighting will continue until the goals are achieved.
Turkey does not make territorial claims to any state in the world. Afrin will be returned to the true owners of this land
stressed the president.
Turkish Prime Minister Binali Yıldırım said on Thursday that more than 300 militants had been neutralized during the battles in Afrin.