The head of the Security Service of Ukraine, Vasily Gritsak, opened in Kiev the first situational center for ensuring cyber security, the creation of which was supported by NATO experts, reports
Look
.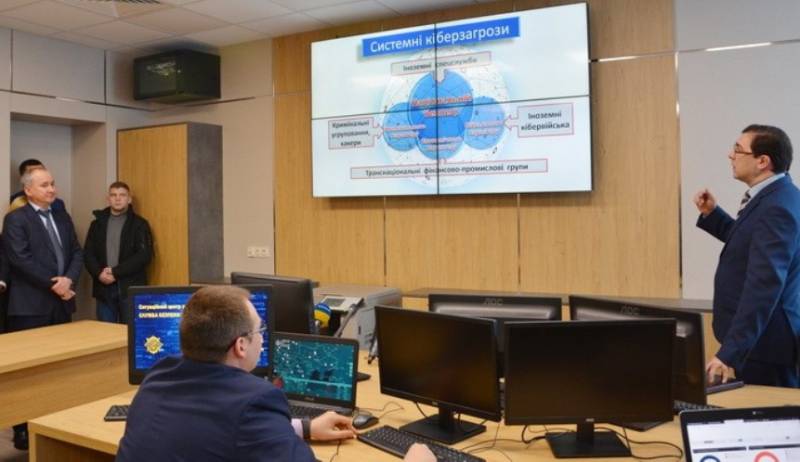 "The key capabilities of the center will be a cyber incident detection and response system and a computer forensic laboratory. They will prevent cyber attacks, establish their origin, and analyze to improve resistance. With the support of the international community, a network of cybersecurity situational centers will be created in Ukraine, of which Kiev will be the base, "the SBU release said.
It is also reported that in 2017, the "SSU received technical equipment and software for the center as part of the implementation of the first stage of the Agreement on the Implementation of the Ukraine-NATO Trust Fund on Cybersecurity".
According to Gritsak himself, last year, the SBU officers "recorded and repelled more than fifty cyber attacks of varying degrees of power, some of which, by their destructive consequences, could be much worse than the famous Petya-A."
In addition, Ukrainian specialists, "have established exactly the Russian origin of the latest large-scale cyber attacks," since the Russian special services allegedly "turned Ukraine into a testing ground for hacking attacks on other countries."
We with foreign partners clearly realize that without cooperation and exchange of experience, it is impossible to effectively counter Russian aggression in cyberspace,
said the head of the SBU.
Before the end of last year, the Committee on Foreign Affairs of the Lower House of the US Congress supported the bill, according to which Washington should assist Kiev in strengthening its cyber security, as well as help fight "Russian disinformation and propaganda."