Iranians are building military bases and factories for the production of missiles in Syria, and also manage a large number of militants, reports
TASS
a statement by Israel's permanent representative to the UN Danny Danon.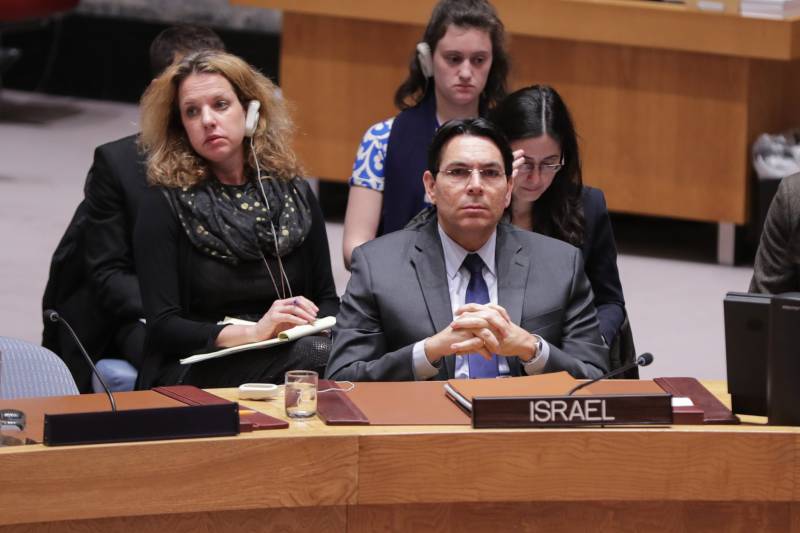 To date, Iran is subject to 82 thousand militants in Syria. 3 thousand members of the infamous Islamic Revolutionary Guard Corps (elite units of the Islamic Republic forces), 9 thousand Iranian puppet fighters - (movement) Hezbollah, 10 thousand Shiite militia members recruited throughout the Middle East, including in Iraq, Afghanistan and Pakistan. In addition to this, Iran directly controls the 60 of thousands of local Syrian militants
said Danon at a meeting of the UN Security Council.
According to him, Iran is also "building bases for the deployment of these militants."
The dangerous behavior of Iran is not limited to attracting militants to Syria. He also builds rocket factories in Syria, and his presence turns civilians in surrounding areas into human shields. Iran is turning Syria into the largest military base in the world,
added a diplomat.
He also said that the Israeli authorities decided to make this secret information public, because "the whole world must understand that if you close your eyes to what is happening in Syria, the Iranian threat will continue to grow."
Danon reported that the Iranians "have invested up to 35 billion dollars in Syria."
The Permanent Representative expressed concern about the economic benefits taken by Tehran from the agreement under which it froze its nuclear program in exchange for the lifting of international sanctions - since the signing of the agreements, Iran has doubled its trade with the European Union.
This is mistake. You can take advantage of easing sanctions, but you cannot ignore what this money goes to,
he said.
He called on the Security Council to achieve the full implementation of resolution 2231, adopted in support of the Iranian nuclear deal, and also to ensure that "the international community will not allow Iran to continue to sponsor terrorism around the world, accumulate
weapon
and build a military presence abroad. "