Russian fighters flew three times a week to intercept foreign aircraft reconnaissance near the borders of the Russian Federation, reports
Interfax-AVN
.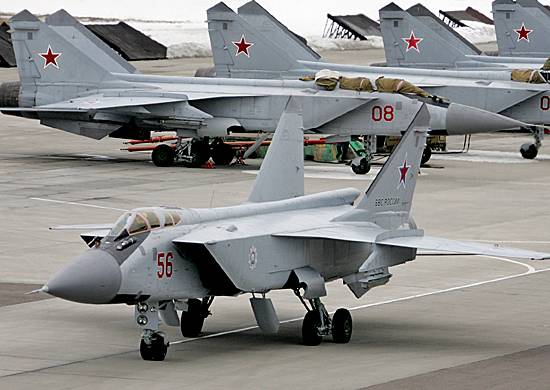 According to the weekly infographic of the Ministry of Defense, ten foreign aircraft conducted aerial reconnaissance along the borders of Russia - five in the western strategic direction, four in the south-western and one in the Arctic. Duty forces of air defense three times rose on their interception.
"There are no violations of the airspace of the Russian Federation," the military department said.
In addition, from the press service, it follows that over the past week, experts from the UK, France and Belgium conducted military inspections in the territory of the Russian Federation. In turn, Russian experts conducted an inspection in the UK.
Formerly western
aviation
resources said that on Thursday a US Navy P-8A Poseidon patrol anti-submarine aircraft made a reconnaissance flight south-west of Crimea. On the same day, an American drone RQ-4B performed a reconnaissance flight along the southern coast of Crimea and the coast of the Krasnodar Territory.
In addition, on Thursday, a reconnaissance aircraft of the US Air Force RC-135V made a multi-hour flight near the Kaliningrad region. From all sides he flew around Russian territory in the south of the Baltic, flying in the airspace of Poland, Lithuania and over the international waters of the Baltic Sea.