The Syrian army fighters found in the terrorists killed in the Al-Tanfa region modern EW equipment made in Europe. It is about the base station and the device for jamming, said the Russian Center for Reconciliation of the warring parties.
On the eve of the military during the patrol stumbled upon a convoy of three jeeps, equipped with heavy machine guns. Two cars and five militants destroyed, one car managed to escape.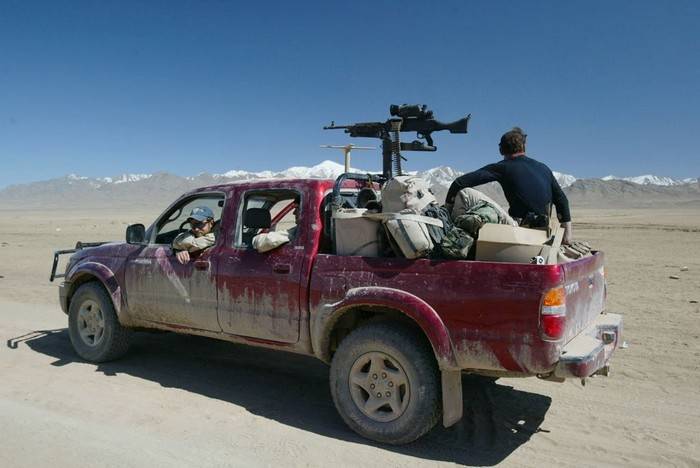 In addition to European technology, a large quantity of small arms ammunition was found in jeeps.
arms
and extremist literature.
The machines also found flags and emblems of the Ahmad Al-Abdouh Shahid Forces grouping, "the militants of which are trained in Al-Tanf training camp under the guidance of instructors of US special operations as the" new Syrian army "they form," the statement said.
EW systems are high-tech equipment, the production of which requires a developed scientific and technical base. They are intended both for electronic intelligence, and to combat the enemy's electronic weapons systems and protect them.