The North Korean problem is the "most urgent" challenge to international security and stability,
RIA News
Statement by former US Secretary of State Henry Kissinger.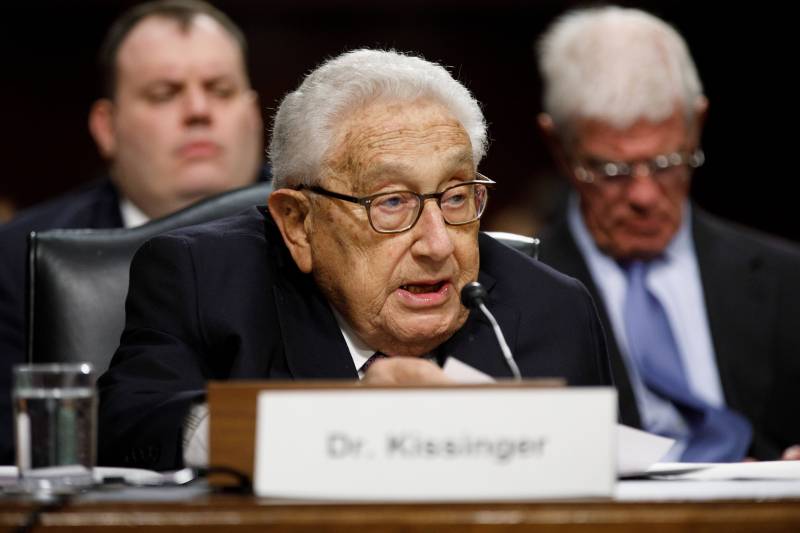 The politician warned that "the recognition of the nuclear status of the DPRK will lead to the destruction of the nuclear non-proliferation regime
weapons
(NPT). " In this case, South Korea and Japan will also want to create their own nuclear weapons.
According to Kissinger, "the official recognition of North Korea's right to nuclear weapons will reduce the US ability to deter other states" from developing this type of weapon.
He noted that "the fundamental task of the world community should be the denuclearization" of the Korean Peninsula. At the same time, the former head of the State Department warned Washington against unilateral actions with respect to Pyongyang.
The temptation to settle this (the North Korean problem) with a preventive attack is high. However, I would advise the US authorities not to start a unilateral war near the borders of China and Russia, in which a significant part of the states of the world will not support us,
he said at the senate hearing.
Kissinger believes that the US should "enlist China's support in putting pressure on the DPRK" in order to force the North Korean authorities to abandon their developments.
He also expressed the opinion that the Russian-Chinese initiative, which provides for a moratorium on nuclear tests and missile launches in the DPRK in exchange for suspension of exercises in the region with the participation of the United States, "could lead to the destruction of military alliances."
Earlier, Moscow and Beijing offered Pyongyang to declare a moratorium on nuclear tests and missile launches, and to South Korea and the United States to refrain from conducting exercises in the region to stabilize the situation on the peninsula, but in Washington they ignored this initiative.