The United States again pushed back the deadlines for the complete destruction of its chemical arsenal, leads
RIA News
the comment of the deputy head of the Russian Foreign Ministry Sergey Ryabkov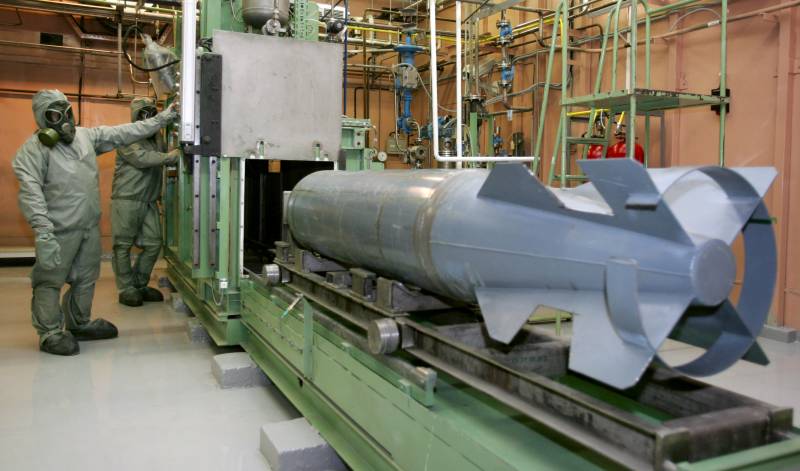 It was at the insistence of the United States in the Chemical
weapons
(CWC) at the time was recorded unrealistically ambitious deadline for the global destruction of chemical weapons arsenals - up to 2007 year. It is clear that to achieve this goal failed. But more than a decade has passed. The absolute majority of countries - and we including - have nevertheless coped with their obligations,
says the commentary on the Paris meeting of the International Partnership to Combat Impunity for the Use of Chemical Weapons.
As the diplomat noted, "a completely different picture so far with the elimination of chemical weapons in the United States, which undoubtedly have all the necessary financial, industrial and scientific and technical resources to accomplish this task."
However, despite this, it is irresponsible that time after time they postpone the deadlines for the complete destruction of their own chemical arsenal. Now it turns out that it is Washington that remains the owner of the world's largest stock of chemical weapons - more than 2,5, thousands of tons of the most dangerous weapons-grade chemical agents. Thus, the United States carefully retains the type of weapons of mass destruction that is prohibited for everyone else. Apparently, for some reason they need it,
stressed Ryabkov.