The armed conflict between the NATO and Russian forces could lead to a nuclear war, and the likelihood of such a scenario is especially high if the advantage is on the side of the alliance, writes National Interest magazine.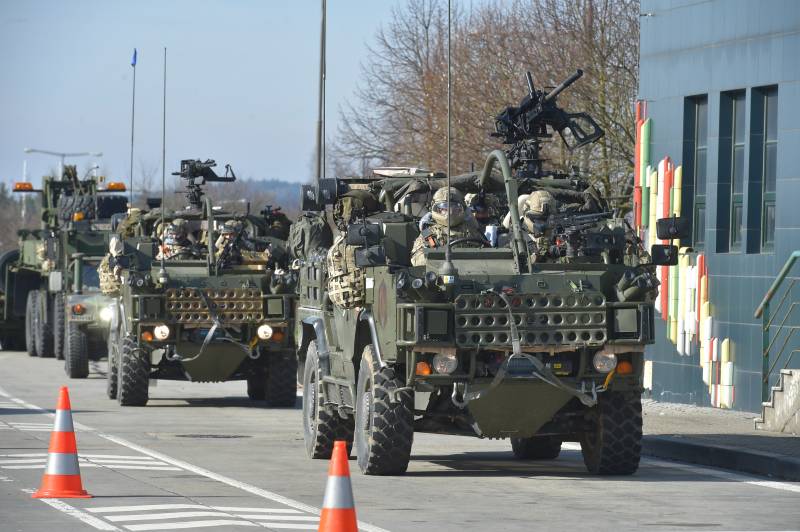 "The USSR's nuclear strategy was based on a" non-first-use "policy, meaning the state's refusal to use nuclear
weapons
, except when the country itself is subjected to nuclear aggression. However, modern Russia abandoned this policy and developed a new military doctrine in 2000, which implies the possibility of using a nuclear arsenal in case of a threat of defeat or the threat of defeat of the Russian general-purpose forces, "the article cites.
RIA News
.
The doctrine of the 2010 year, in turn, involves the use of nuclear weapons in situations that "endanger the existence of the state as such," the newspaper notes.
The author emphasizes that a possible "Russian aggression" against the Baltic states will lead to a counter-offensive from the NATO forces.
At the same time, experts believe that "the Russian conventional armed forces will be defeated due to the fact that only a small part of them are well prepared and equipped," and "in the event of a NATO attack on military facilities inside Russia or the penetration of the North Atlantic Alliance into Russian territory of Moscow will use tactical nuclear weapons to counter the offensive forces of the military-political bloc, "the article says.
At the same time, military experts believe that "Russia has a much smaller arsenal of tactical nuclear weapons compared to the Soviet Union," the author writes.
According to various estimates, today the Armed Forces of the Russian Federation have "from one to four thousand units of non-strategic nuclear weapons." And some experts claim that "Russia today has no tactical nuclear weapons ready for use," concludes the publication.