A Ukrainian court convicted a Russian citizen Viktor Ageyev. In this case, the very wording of the prosecution raises many questions. Thus, Ageev was found guilty of participation in a "terrorist organization". A few days before this, the Verkhovna Rada of Ukraine rejected a bill recognizing the LDNR as a "terrorist organization". Ukrainian "logic" ...
From a statement by lawyer Viktor Chevguz:
Russian Victor Ageev Novoaydarsky District Court of the Luhansk region sentenced to 10 years in prison.
The prosecutor demanded years of imprisonment for Ageev 12. The court decided to partially satisfy the "requests" of the prosecution and sentenced the Russian citizen to 10 years in prison.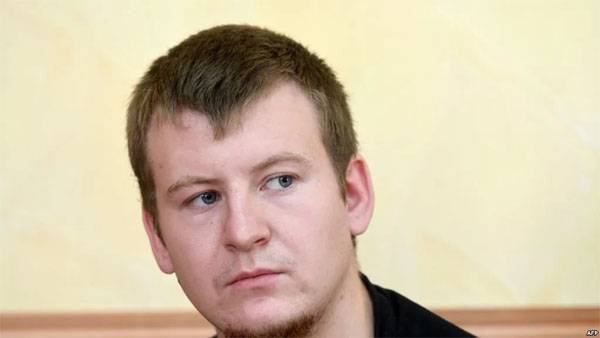 Recall that the Russian Viktor Ageev was captured by the Ukrainian military in the area of ​​the settlement Zhelobok. After the capture, the Ukrainian media declared that Ageev was allegedly a regular Russian soldier. In the LPR, they responded that it was a fighter of the people's militia of the Lugansk People's Republic, as evidenced by the document found in Ageyev.
The defense intends to appeal the verdict, referring to the aforementioned refusal of the VRU to recognize the LDNR as a "terrorist organization". At the same time, the prosecution itself could not really comment on the strangeness of the situation: there is no "terrorist organization", but there is a "terrorist" ...