In an international rating agency
Moody's
decided to change the performance indicators of the sovereign rating of the Russian Federation. Recall that in the 2014 year, after the introduction of sanctions against Russia, this and other rating structures, actually controlled by the United States, almost simultaneously went down the Russian ratings almost to the "garbage" marks, although Russia had impressive gold reserves and regularly performed duties on debt service.
Now Moody's has upgraded its long-term rating from "stable" to "positive". In the rating classification of this agency - option Ba1.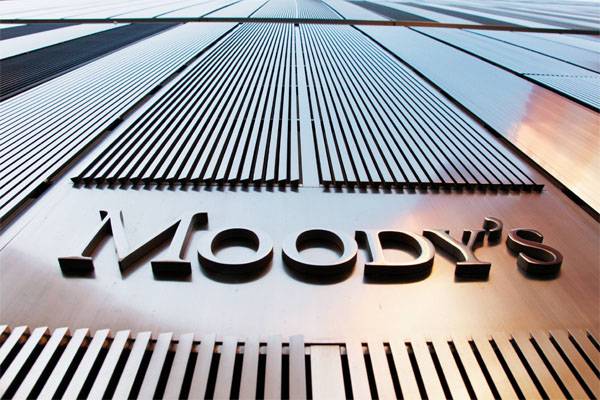 The press release says that this decision was made in relation to Russia due to a number of factors. From Moody's press release:
The Russian economy has coped qualitatively with the shock oil prices and sanctions, which continue to operate today. Fiscal policy adjustments were made by the (Russian) government.
It was noted that, against this background, Russia's vulnerability to external negative factors such as geopolitical tensions or new possible drops in oil prices has decreased.
Earlier, the Ministry of Economic Development of Russia noted that with the current oil prices, the Russian economy will probably add 1,5% by the end of the year. This is below the global average economic growth, which is now approximately 2,2-2,3%.