Russia's permanent representative to the UN, Vasily Nebenzya, during the meeting of the Security Council appealed to the representatives of Israel and Palestine and called on states to engage in direct dialogue with each other, including a dialogue on the status of Jerusalem. According to the Russian diplomat, only such a dialogue will allow finding a way out of the current difficult situation.
RIA News
cites the statement of Vasily Nebenzi:
Russia will continue to assist in unblocking the Middle East peace process. Our proposal to organize a summit of President Abbas and Prime Minister Netanyahu, who come to us separately on a regular basis, remains in force.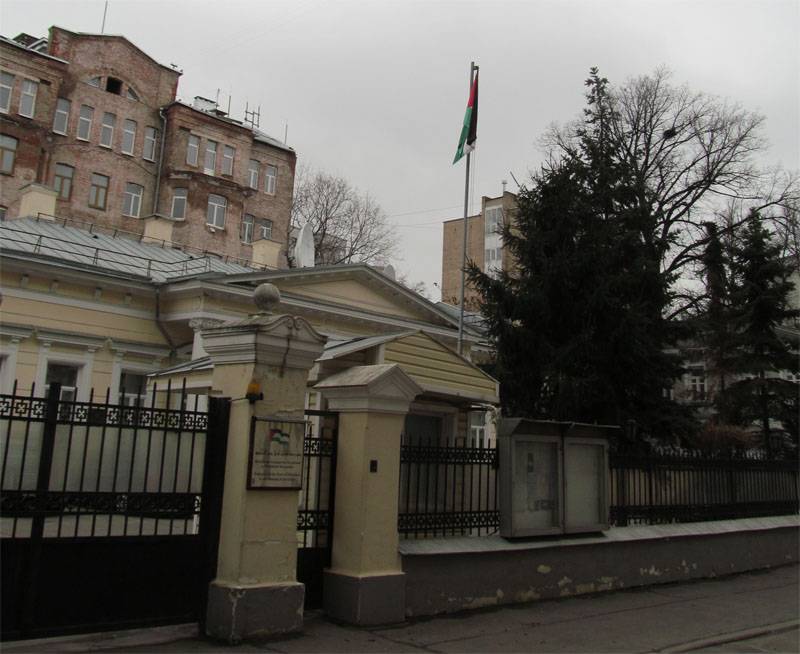 Embassy of Palestine in Moscow
At the same time, the head of the Israeli government, Benjamin Netanyahu, spoke at the international economic forum in Davos (Switzerland) and spoke about the status of Jerusalem. According to Netanyahu, this city "will remain the capital of Israel" under any peace agreement.
Netanyahu:
The headquarters of the Israeli government will remain in Jerusalem.
At the same time, the Israeli Prime Minister noted that Israel intends to maintain the status quo of the Temple Mount and all religious shrines.
Recall that Palestine does not recognize Jerusalem as the capital of Israel. In turn, Israel does not recognize Palestine as a sovereign state.