Symbolic Doomsday Clock, indicating the threat of a global catastrophe, translated forward 30 seconds - now they show 23: 58, representatives of The Bulletin of the Atomic Scientists told a news conference.
The clock shows two minutes to nuclear midnight.
- announced the president of this authoritative organization Rachel Bronson.
So close to midnight, which symbolizes the moment of a nuclear cataclysm, they have not come up since the first test of the hydrogen bomb in 1953.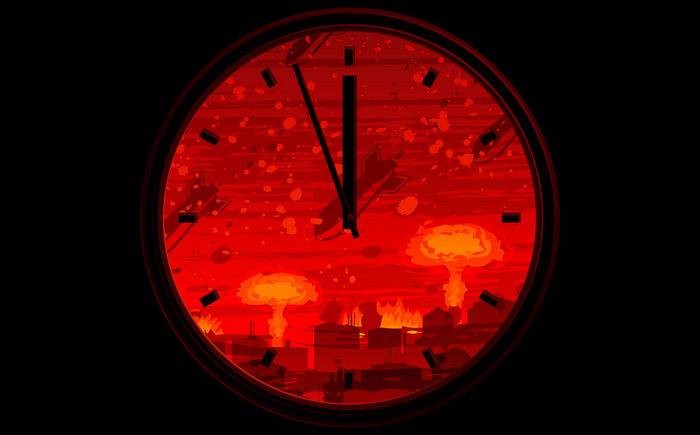 During the past year, we have seen all the nuclear powers invest in the development of their nuclear arsenals.
- Representatives of the editorial office said.
In particular, they noted that "the DPRK is conducting rocket and nuclear tests," and "the US nuclear forces configuration program leaves room for increasing the role of nuclear
weapons
".
Doomsday Watch first appeared on the cover of the American magazine The Bulletin of the Atomic Scientists in 1947 year. The furthest from midnight they defended in 1991 year - then, after the Cold War, scientists believed that humanity was separated from the nuclear cataclysm of entire 17 minutes.
In recent years, the arrows are only moving forward - the last time it happened a year ago, when 23: 57: 30 was installed on the clock, reports
RIA News