Former US Army Commander in Europe Ben Hodges said he was surprised when he learned that Ukraine is exporting
Tanks
. His words are quoted by Voice of America.
The retired Lieutenant-General, speaking at a briefing by the US Security and Cooperation Commission in Europe, said how he had visited the Malyshev plant in Kharkov.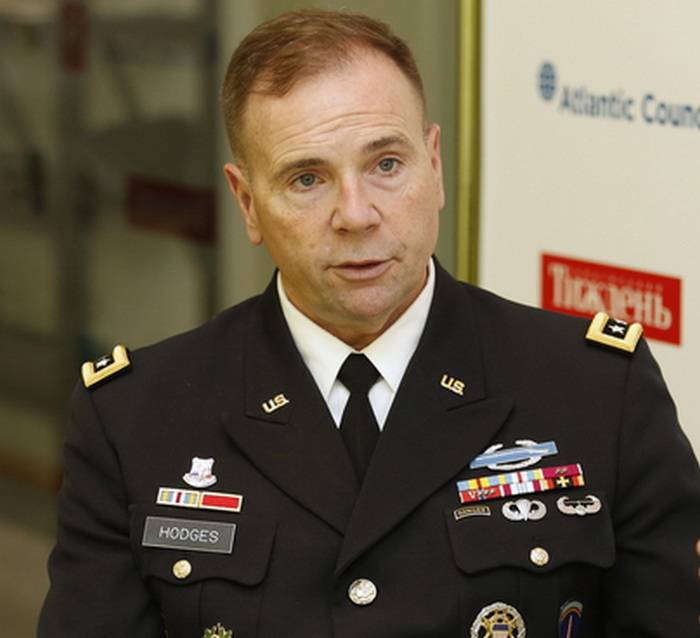 I noticed a whole series of brilliant new tanks on the other side of the plant. I asked: "What is this?" - "This is for export." - "Export? You ask for Javelin, and do you export tanks yourself?"
- remembered Hodges
According to him, Ukrainian defense enterprises have the ability to produce really good equipment, but the state cannot afford to purchase these products due to lack of transparency.
The situation in the Ukrainian arms market is not the first to cause the West to be perplexed. In October last year, The Foreign Policy published an article about the presentation of its developments by the state concern Ukroboronprom, including the Phantom unmanned mini-armored personnel carrier, mortars, upgraded tanks, missile and artillery weapons at the AUSA-2017 international exhibition Washington to attract Western partners. Journalists wondered why, when Kiev asks Washington to provide lethal weapons, the company that supplies
weapon
for its Armed Forces, advertises its products abroad?