The next manifestation of friction in relations between the NATO powers was not long in coming. After quite harsh statements by US President Donald Trump that Turkey should curtail the operation in Syrian Afrin and prevent clashes with the US military, it was Germany's turn. It became known that the German authorities decided to suspend the execution of the contract with Ankara for the supply of weapons.
German Foreign Minister Sigmar Gabriel confirms information about the freezing of the program for the supply of military equipment to Turkey.
German media have attributed such a move by the German government to the operation of Turkish troops in northern Syria. We are talking about the operation "Olive Branch", which is carried out by order of Erdogan against the Kurdish armed groups.
At the same time in the German Cabinet made it clear that the decision to freeze the supply of arms to Ankara was made "before the formation of the new government." Here we must take into account the fact that Germany has not been able to form a new government for several months. How long the formation process will last - even the leading German experts cannot say.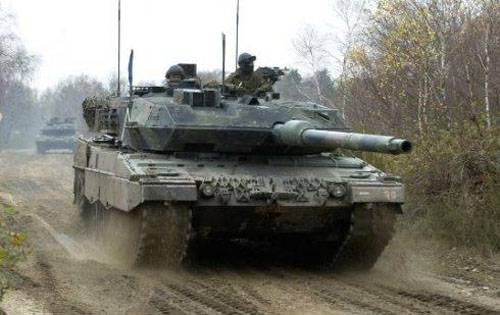 Against this background, it became known that Germany is suspending the implementation of the modernization program.
tanks
Leopard. Earlier, such a program was requested for joint execution by Ankara.