Russian President Vladimir Putin visits Kazan
aviation
plant them. S.P. Gorbunova. For the head of state, a demonstration flight of the new supersonic strategic missile carrier Tu-160 "Peter Deinekin" was organized under the flight test program.
In the presence of the President of Russia at the Kazan Aviation Plant (KAZ), a contract was signed for the supply of Long-Range Aviation of the Russian Air Force 10 Tu-160М2 bombers worth 160 billion rubles. before 2027. Putin said this, meeting with the plant workers.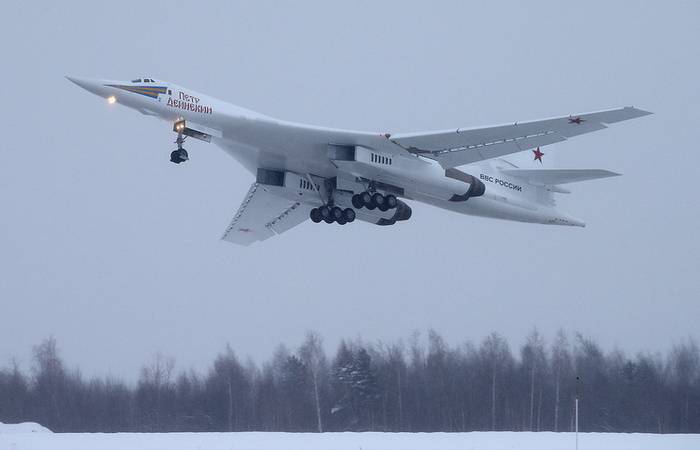 In total, as the Deputy Minister of Defense Yury Borisov stated earlier, the 50 Tu-160М2 will be ordered. Thus, the total cost of the program, taking into account R & D and the cost of upgrading production facilities (this item is 37 billion rubles), may amount to more than 900 billion rubles, and their production will take KAZ until the middle of 30's.
At Tu-160М2, a new information management system will be installed, the advantage of which is the ability to collect, process and output flight information in a single system. Flight-navigation equipment, an on-board communication complex, an automatic on-board control system, an on-board radar station, an electronic countermeasure complex will be updated. The complex of control and management of fuel and centering, engine control system will also be improved.
Thanks to modernization, the efficiency of the Tu-160M will increase by 60%