Iranian intelligence reports that caches of explosives were found in the eastern and western parts of the country. We are talking about batches of explosives, as well as ready-made explosive devices.
The leadership of Iranian intelligence believes that these batches of explosives and explosive devices were transferred so that well-known actions, which manifested themselves at the beginning of the year, turned into a real massacre with numerous victims. Carrying out terrorist acts in public places could provoke chaos in the country, after which the West would follow accusations that the "Iranian regime" was to blame.
It is reported that the remote-controlled bombs found in one of the 23 caches were transferred across the eastern border of Iran by Saudi intelligence agencies to destabilize the country. Such information is published on its pages by the news agency.
IRNA
.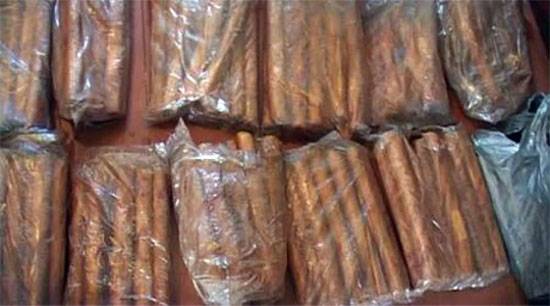 Explosives (in particular, trinitrotoluene), its components, 150 detonators were found in the west of the country. Also, representatives of the terrorist group (its name is not given by the Iranian media) were more than 40 machine guns, 31 shop for Kalashnikov light machine gun, 4 anti-tank grenade launcher, other
weapon
.