The Vietnamese army continues to operate Soviet SU-100 self-propelled artillery mounts, which were put into service as early as World War II.
Vietnam received these self-propelled guns in the mid-60s. Currently, the SU-100 continues to be used by coastal defense units
fleet
.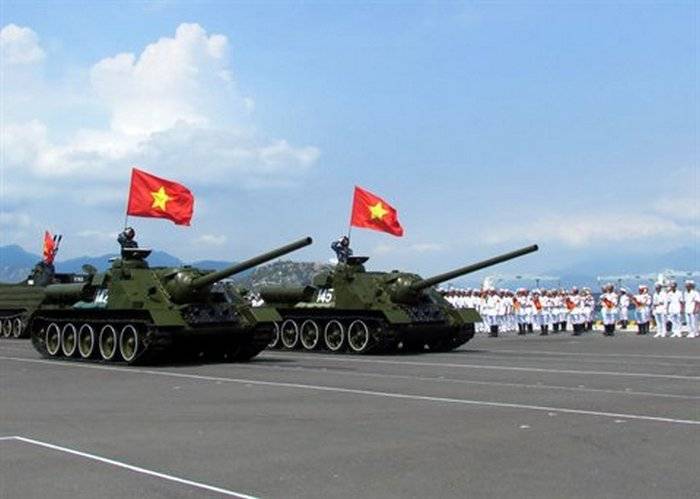 Vietnamese portal baodatviet.vn recalls that the SU-100 is created on the chassis
tank
T-34-85. Weight - 31,6 tons; length with gun 9,45 m; width 3,0 m; height 2,25 m; Crew 4 people. Frontal armor -75 mm. The main self-propelled gun is a 100-mm gun, similar to that mounted on the medium T-54/55. At a distance of 2 km it is capable of penetrating 125 mm armor. Engine power B-2-34 is 500 liters. from. The maximum speed on the highway is 50 km / h. Cruising range - 310 km.
The Vietnamese cite the absence of a rotating tower as a major disadvantage. This, in their opinion, limits the ability to use the machine. They also note that, although the 100-mm gun is unable to hit modern tanks, it still easily destroys infantry fighting vehicles, armored personnel carriers and other mobile equipment, reports RG-Sil
Nevertheless, despite the apparent inconsistency with the modern requirements of this combat vehicle, this technique is in good condition and for many years will be able to protect Vietnamese territory from attacks from the sea.