The Central Research Institute of Ship Electrical Engineering and Technology (CRI SET) will increase the power of the new battery based on solid fuel elements BTE-50K-E for air-independent power plants of submarines, said, familiar with the new development.
According to him, the capacity of power sources for air-independent installations will double, from 50 to 100 kiloWatts.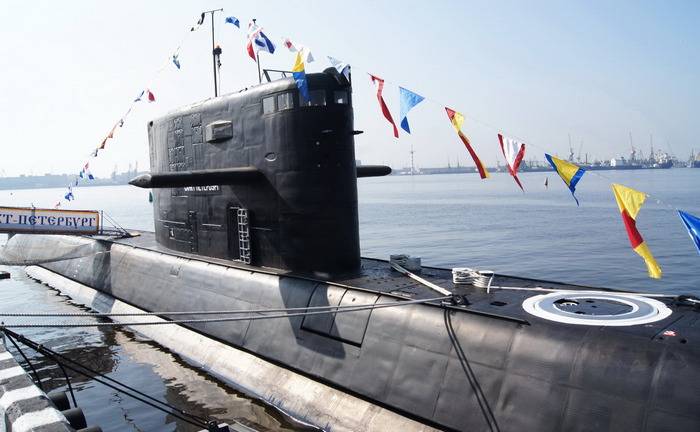 Now the development of such megawatt class facilities is being carried out by the TsDB Rubin, Malachite and the Central Research Institute SET. All of them are waiting for the allocation of funds for the continuation of work.
The battery from the Central Research Institute SET is part of the power modules with power 250-450 kilowatts.
These modules consist of an electrochemical generator and a hydrocarbon fuel converter. At the moment, an electrochemical generator has already been created, and a converter is being developed. As for the new battery, its prototype has already been successfully tested.
Earlier, the "RG" reported that the diesel-electric submarine of the 677 "Lada" project was the base submarine for testing anaerobic power plants.
Now the head submarine of this project "St. Petersburg" transferred
the fleet
and is in trial operation.
Two other Lada - Kronstadt and Velikiye Luki are built on the Admiralty Shipyards in St. Petersburg. They are planning to transfer them to the fleet in 2020 and 2021.
The displacement of the submarines of the project "Lada" is 1,7 thousand tons (against 2,3 thousand tons from "Varshavyanok"). The hull length is 67 meters, the width is 7,1 meters, the submerged speed is the 21 node, the surface submarine is the 10 nodes, the autonomy of navigation is 45 days.