In the north of Italy, a train crash occurred. The high-speed passenger train en route from Cremona to Milan got off the rails near the town of Segiano di Pioltello. At the moment, it is known about two dead and more than a hundred injured. Over 10 people are sent to the nearest clinic in an extremely serious condition. Doctors say about the negative dynamics of the status of five delivered patients.
Particular attention is paid to this crash due to the fact that at the place of the train's derailment, Italian security officials found a violation of the integrity of the railroad tracks. Experts say that in place of one of the rail junctions there is no upper part of the rail about 20-30, see cm.
From the report of the police department:
The train crash was probably caused by a violation of the rail track and the appearance of an approximately 20-centimeter cut.
The locomotive and the first carriage were able to pass this cut, the remaining cars left the rails. At the same time the train was moving at a speed of about 100 km / h.
Edition
Corrierre della sera
publishes a photo with a damaged section of the railway bed.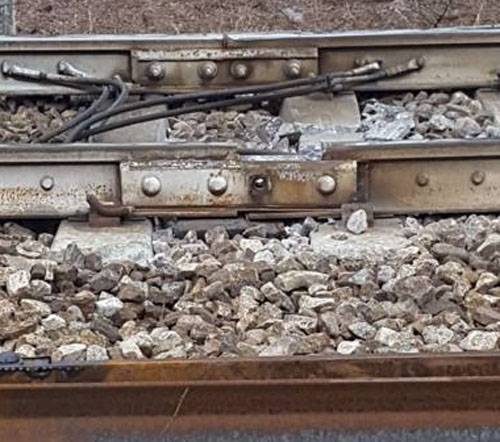 In the photo you can see the absence of one of the mounting bolts.
Milan prosecutors opened a criminal case on the fact.