China is developing a reconnaissance aircraft equipped with a radar system that will help detect enemy "invisible airplanes", Chinese military observers say. It is assumed that the aircraft with the name KJ-600 will be based on a new aircraft carrier, according to the International Business Times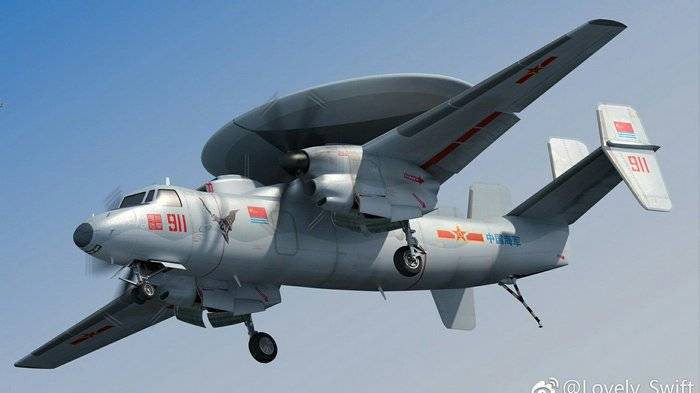 archive photo
According to Chinese military experts, the KJ-600 will be equipped with an advanced radar with an active phased-array antenna (AFAR), which will allow the aircraft to detect stealth United States aircraft such as the F-22 and F-35.
It is assumed that the aircraft can be used both as an early warning system for radar detection and control (AEWS), and for controlling decked aircraft and coordinating their actions in the air. The biggest advantage of the KJ-600 is a more advanced radar and communication system, which allows you to control a wide range of signals and even detect airplanes created using radio-visible reduction technologies.
The report says that KJ-600 is being developed by Xian Aircraft Corporation. It is assumed that the aircraft will weigh 25-30 tons and have two turboprop engines FWJ-6C. The Chinese reconnaissance aircraft is likely to have a crew of five to six people. The team will include a pilot, co-pilot, and the rest of the crew will work on radar and combat control systems.