America, like other countries, will never recognize North Korea as a nuclear power,
TASS
Statement by US Secretary of Defense James Mattis.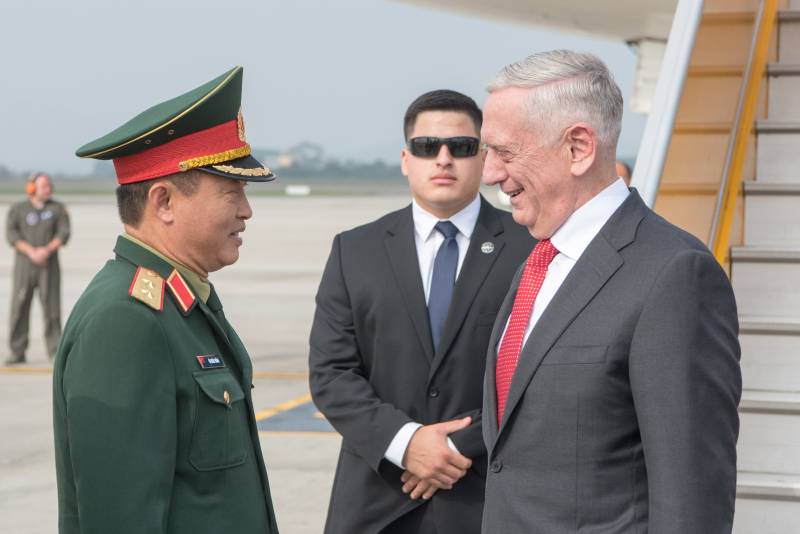 Journalists who accompanied the minister on a trip to Vietnam asked whether he could explain why Trump's predecessors eventually recognized, for example, Pakistan or India as nuclear powers, and the current administration "took an uncompromising position on this issue in relation to North Korea."
According to Mattis, the situation in the case of the DPRK is different in that Pyongyang "violates sanctions."
All the UN countries have taken a unified position: none of the members of the international community wants North Korea to have nuclear potential. Such is the position of the United States, the Republic of Korea, China and the Russian Federation. I can also add that on the Korean Peninsula is a unique situation. There is no peace treaty (between the DPRK and the Republic of Korea), only a temporary truce was concluded (after the Korean War 1950-1953),
he said.
This is not a place in which the international community can allow the emergence of nuclear
weapons
,
stressed the minister.
Recall that in December last year, the representative of the DPRK at the UN, Cha Song, told us at a meeting of the Security Council that the DPRK intends to become "the most powerful nuclear and military power in the world." At the same time, he noted that "nuclear weapons are intended only for self-defense and maintaining security in the region".