Turkey does not exclude the possibility that the Olive Branch operation in Afrin in northwestern Syria will be followed by new ones, said the head of the Turkish Foreign Ministry Mevlüt авavuşoлуlu in an interview with France TV 24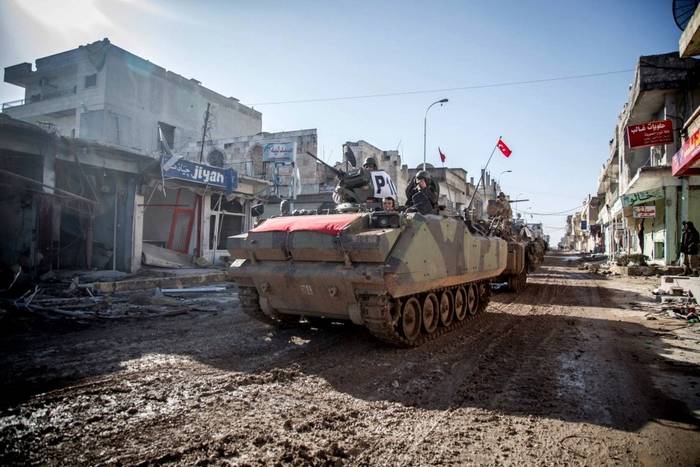 According to him, Ankara is considering the possibility of conducting an operation in Manbij, also under the control of Kurdish formations.
Afrin's release from terrorists is very important. In Afrin, terrorists of ISIS are also operating, who are trying to cross the border to commit terrorist acts in Turkey and other countries, including France.
- said Cavusoglu.
The Minister stressed that the "Olive Branch" is directed against the IS * and the Kurdish "Party of the Democratic Union" and "Popular Self-Defense Detachments". He noted that another threat to Turkey comes from the Manbij area.
Wherever the threats come from, Turkey must eliminate their sources. Now our goal is the position of terrorists in Afrin, but in the future operations can be organized in other areas of Syria
- said the Turkish minister.
On the eve of the Turkish President Recep Tayyip Erdogan first announced that his country is not going to be limited to operations in Syrian Afrin. He stressed that the Turkish army intends to restore order along the entire border of the country.
IG * - terrorist group banned in Russia