Americans avoid representatives of the Russian delegation at the World Economic Forum in Davos, hiding from real discussions, reports
RIA News
Statement by Deputy Prime Minister Arkady Dvorkovich.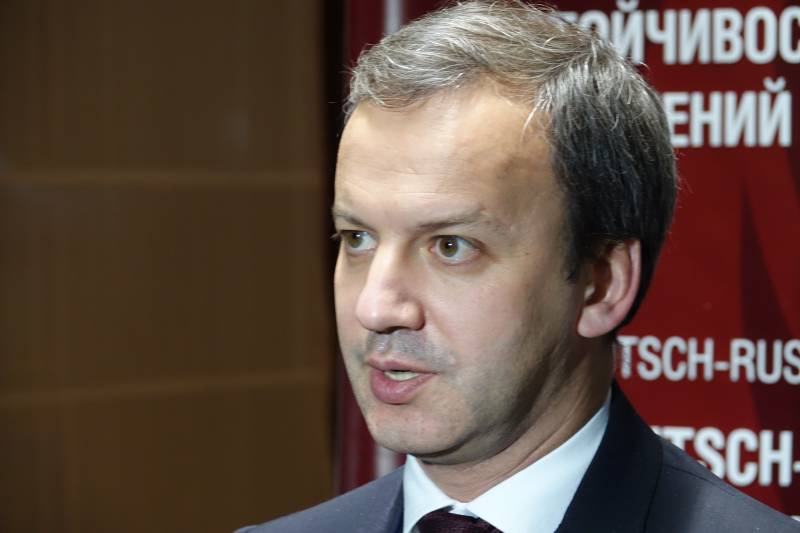 When you ask about the effectiveness of the sanctions today: your finance minister said that the sanctions against North Korea and Iran will be effective .... We are talking about US sanctions, but these sanctions are not the most interesting thing in the world, this is an insignificant question, we should not spend so much time on it, we just have to work more efficiently and work better, instead of discussing sanctions,
said Dvorkovich on the forum.
This is not Russia hiding from the dialogue, and Russia is not closed. The Americans are hiding from us in Davos, this is a small village, but they do not want to talk. They hide from real discussions,
added on.
Answering the question whether he asked to meet with Trump, Dvorkovich answered:
I am not the president of Russia, I am not in position to request a meeting with Trump, but I am ready to contact with representatives of the American delegation.
The World Economic Forum is taking place in Davos from 23 to 26 in January. Throughout all the days of the forum, the official Russian residence "Russian House" will work in Davos, which will bring together leaders of the business community, prominent politicians, economists, as well as scholars and representatives of creative professions. The delegation of the Russian Federation is headed by Arkady Dvorkovich.