The Turkish Air Force attacked the SDF positions in Aleppo, and the SSA commander was eliminated in Dara. Reports about it
FAN
with reference to Syrian sources.
During the day, intense exchanges of fire between the Syrian Arab Army (CAA) and radical groups were observed on the territory of the Eastern Guta oasis. Artillery of the government forces hit the militant strongholds near the town of Duma. Also clashes continued in Haraste. Earlier, soldiers of the UAR army drove the Islamists out of several blocks of the village.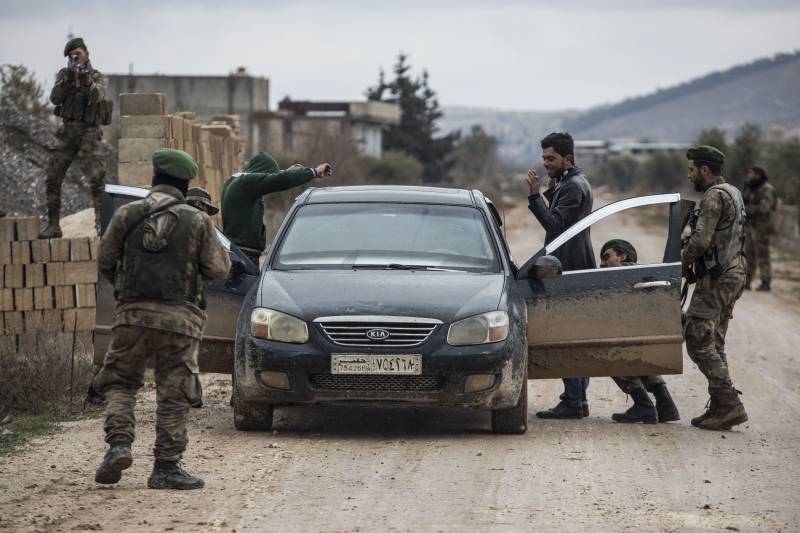 In the Kurdish city of Afrin (Aleppo province) there were fierce battles between pro-Turkish groups and the Syrian Democratic Forces (SDF). The Turkish Air Force inflicted a number of attacks on SDF strongholds in the area of ​​the settlement of Darat Izza, as well as the settlements of Halvania, Baflon, Kathma and Castal in the vicinity of Afrin. Since the beginning of the operation against the "democratic army" Turkish
aviation
already destroyed 260 enemy targets. In the area of ​​the village of Ebla, clashes were observed between the Kurds and the Syrian Free Army (SSA). YPG fighters opened fire on the settlement, as a result of which one civilian was killed, two more people were injured. A column of Turkish military equipment arrived in the south of Aleppo province.
In the Kurdish-controlled territories in the eastern part of the Deir-ez-Zor province, fighting continued between the Syrian Democratic Forces (SDF) and the IG terrorists (the group is banned in the Russian Federation). SDF militiamen igilovtsev knocked out of the city Garanidzh quarter.
The Russian Aerospace Forces attacked the fortifications of Dzhebhat an-Nusra (banned in the Russian Federation) in the vicinity of the settlement of Dzhardzhanaz in the east of Idlib. Also, Russian aviation bombed strongholds of terrorists in the west of the region. According to local media reports, government soldiers fired at an-Nusra fortified areas near Jisr al-Shugur. In addition, clashes between the Syrian army and the militants of the terrorist coalition were observed near the village of Tal Hazna.
In the north-east of the province of Hama, small IG troops became active. Local sources believe that the terrorists are preparing to attack the town of Toth. Earlier, in the northeastern part of Hama, SAR troops, with the support of the Russian Aerospace Forces, managed to knock out Igilovtsy from the Abu Harik settlement.
To the west of the administrative center of Dar'a province, an armed conflict occurred between the Syrian Free Army (FSA) and the government forces of the SAR. Government forces fired back at the fortifications of militants. In the north-western part of the province, unidentified men shot dead one of the commanders of the "free army".