The press service of the White House spreads the message that US President Donald Trump phoned his Turkish counterpart. The topic of the conversation was completely devoted to the Turkish military operation "Olive Branch". Recall that earlier Erdogan said that this operation will not be limited to Syrian Africa alone.
In an interview with the Turkish president, Trump called on him to limit the military operation against the Kurdish armed forces.
From the material of the press service of the American administration:
He (Trump) called on Turkey to de-escalate, restrict military operations and to avoid civilian casualties. Also, the US president called on the Turkish leader to take all measures to prevent a clash between Turkish and American forces in Syria.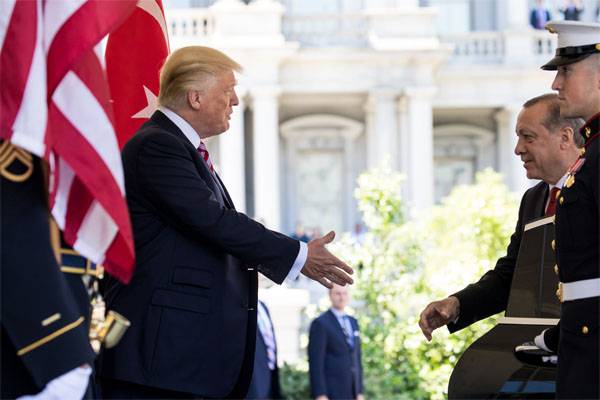 It is the last sentence in this message that tells about the reason in which the US is most concerned. Washington is concerned that Turkish troops may engage in direct combat with US troops stationed in northern Syria.
If the clashes between the Turkish and American military show themselves in Syria, then this will be a real shock for NATO, which includes both countries.
Apparently, the call of Trump Erdogan can be perceived as a warning to Ankara. Now we should expect another eloquent statement by the Turkish president.