The Central Telegraph Agency of the DPRK transmits the appeal of the North Korean authorities to the entire Korean nation. The appeal calls for de-escalation between the North and the South and the need to take steps to unite the Korean people, divided by an artificial border. The statement noted that Pyongyang and Seoul should independently decide on the issue of country reunification, preventing third countries from interfering in the inter-Korean dialogue.
ZTAC
also conveys the text of the appeal to Seoul, which contains words about the need to reduce the degree of criticism against Pyongyang - to the address of the security program. According to representatives of the DPRK authorities, such a program does not in any way prevent the restoration of full-fledged fraternal relations with the South.
From the statement:
We urge the South to ignore the US, which is provoking a nuclear crisis, as well as to intensify contacts along humanitarian and political lines.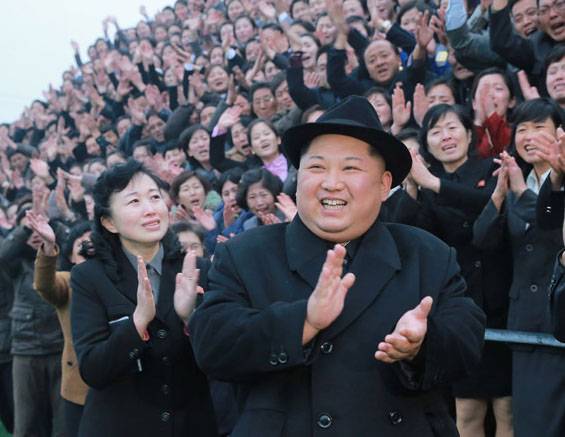 It was proposed to start interparty dialogue for "better political understanding" between Pyongyang and Seoul.
From the material:
We hope that 2018 will be a year of a sharp turn in our relations, in bringing our positions closer together.
The network has already appeared statements that the DPRK authorities in the event of the beginning of a real political dialogue with Seoul, against the background of the speedy performance of a single Korean team in Pyeongchang, could count on the Nobel Peace Prize if this prize were issued for real merit.