The special representative of the US president for Ukraine Kurt Volker told the media what his next conversation with the presidential aide Vladislav Surkov will be devoted to, which will take place on either 25 in January (today) or 26. According to Volker, he will discuss with Surkov "issues of withdrawing Russian-controlled forces from the Donbass and the release of hostages."
Earlier, Volker held a meeting with the head of the General Staff of the Armed Forces of Ukraine, Viktor Muzhenko and the President of Ukraine, Petro Poroshenko.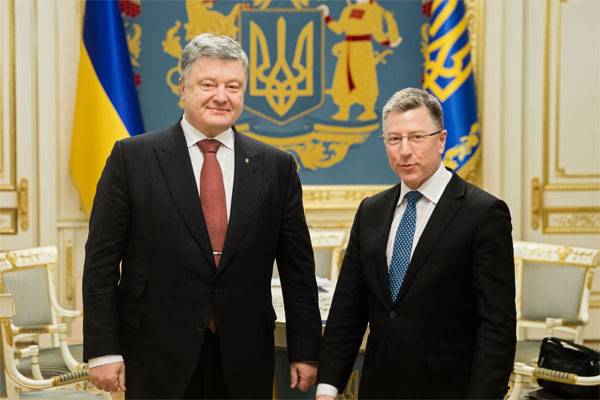 A statement by the US Special Representative before the meeting with Vladislav Surkov leads UNIAN:
Many people are still kept in the occupied territories, and right in Russia. Of course, I plan to raise this issue. I do not think that this is what Mr. Surkov does personally, but I hope that they will convey a message that it is important to continue the release of the detained persons on both sides as a step to build confidence and a basis for reaching mutual understanding.
Volker also said that after the adoption of the law on the so-called reintegration of Donbass by Ukraine, "the Minsk agreements remain important". While in Brussels, Volker in an interview with German media
Deutsche Welle
stated:
The Minsk agreements cannot be considered dead. They are very important. They show that Russia reaffirms its commitment to the territorial integrity of Ukraine and the restoration of sovereignty. It is important. And the reintegration of these territories into Ukraine is part of the Minsk process.
It should be recalled that earlier, US President Trump proposed to move the negotiations from Minsk "to some other capital". The president of Kazakhstan, Nursultan Nazarbayev, offered his services, who told the media about the Donald Trump initiative.
Volker also added that he does not believe in statements about Russia's alleged desire to "occupy all of Ukraine."