The World Economic Forum (WEF) will be held in Davos 23-26 in January, the theme of which will be the search for causes and effective measures to resolve political and socio-economic problems of the world. Searches for "causes" and "exits" were somehow conducted at previous events, but this time US President Donald Trump should help. They didn't wait for him at the last congress, because then he participated in the election race, he had to keep the face of the anti-globalist.
In addition, WEF-2018 is a conditional "anniversary" forum after the 2008 crisis. 10 years ago, measures were developed, the results of which can be assessed now.
And the results are disappointing, from the regular report of the Oxfam organization, it follows that 1% of the population of the Earth owns 82% of all world wealth. And over the past 10 years, the state of the super rich only increased, while for all the others it remained, as before, and decreased.
That is, the crisis was resolved not at the expense of a more equitable distribution of resources, but at the expense of the lower strata of the planet's population.
A delegation of several officials will go to Davos from Russia: Minister of Energy Alexander Novak, Minister of Economic Development Maxim Oreshkin, Minister of Communications and Mass Communications Nikolai Nikiforov, Deputy Prime Minister Arkady Dvorkovich. Along with them will be some oligarchs: Oleg Deripaska, Vagit Alekperov, Mikhail Prokhorov, and others. However, they are unlikely to look for the causes of social and economic problems, because the VEF doesn't set such a task. About this On the eve.RU told Doctor of Economic Sciences, Professor MGIMO Valentin Katasonov.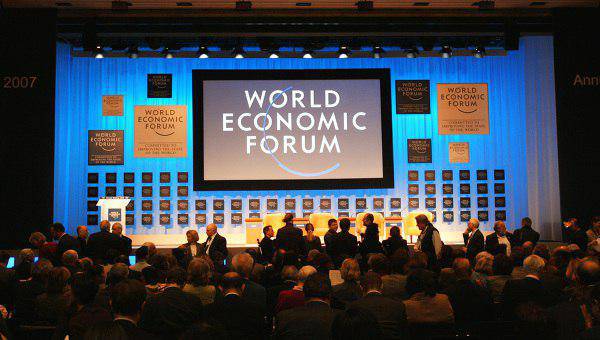 Question: After the leaders of the United States, Germany and some other states did not come to the WEF-2017, they began to talk more and more about the fact that the forum is losing its significance. Can this be said about meeting in 2018?
Valentin Katasonov: I have been preparing publications on the topic of Davos for several years, and I notice a tendency for him to really become just a "talker". And not even representative talkative, because not all leaders come to this meeting. Last year, the main figure was the head of China, who said that if Trump and America abandon globalization, then the PRC is ready to lead this process itself.
Of course, there are a lot of interesting statements there, I even remember, Deripaska repeatedly made interesting statements in Davos, for example, harsh criticisms of the Central Bank of the Russian Federation were heard from his lips. Of course, I will follow this event, but I don't expect anything special. I think that this is just a platform for some kind of exchange of opinions, a "get-together", and there they do not take any important decisions.
Question: Is this "get-together" more likely even for business than for heads of state?
Valentin Katasonov: Yes, the ratio of representatives of approximately 50 / 50 is half the business, half of the officials or some informal representatives of the countries. And the Russian Federation has recently been represented by persons of a rather low level. I remember Medvedev went to Davos, and Putin was never there, well, and now Dvorkovich is there - in general, it's rather a face for a tick. And they did not make any statements there.
Davos is, of course, a dying playground. And, of course, they will not be able to take any decisions there. A serious crisis for the whole world was the financial crisis. And in 2009-2010. on the same Davos there were quite serious recommendations, the same G8, G20 - decisions were made there. And we see that in a few years the world is again in the same situation, which is very similar to 2007-2008. And I do not exclude that this year there may be a second wave of financial crisis.
Question: That is, in the "anniversary" of the 2008 crisis, can we say that no conclusions have been made?
Valentin Katasonov: None, absolutely. This shows that indeed humanity, the "powerful of this world," is somehow unable to control the process. And Davos in this sense is not an exception, but rather a vivid manifestation of the fact that the elites are unable to stop this process of slipping the world into the abyss.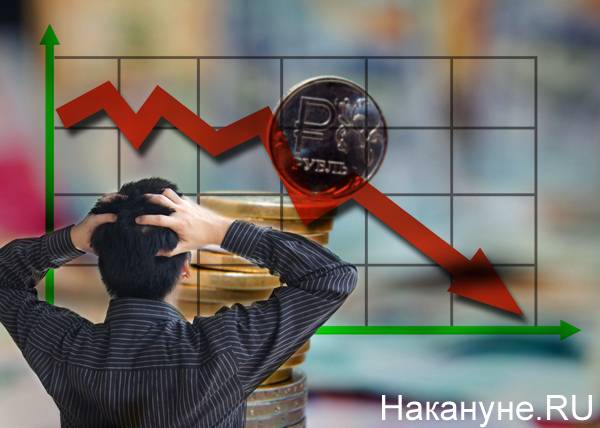 Question: Why do you think that the second half of the financial crisis may begin this year?
Valentin Katasonov: I look at one indicator - the relative level of debt. It exceeded the 300% bar of GDP in the United States, the EU, and China. Especially in China, because taking into account the shadow market, even 650% of GDP is obtained there. But no specific decisions are made. Moreover, Trump almost achieved the complete abolition of the Dodd-Frank Act (this is the law that was passed under Obama and which was also called the law on reforming the banking system in the United States). This is almost a full binge for bankers, speculators. Well, the most important event that was awaited in 2017 - the second wave of the crisis - was not, but it means that it moves to 2018.
Question: How would you rate the Russian delegation this year?
Valentin Katasonov: The same level was in previous years, I do not see any special changes. The maximum that was from Russia is Dmitry Medvedev. At the presidential level, there has never been a representative office from the Russian Federation. By the way, Ulyukaev also visited as Minister of Economic Development. In general, I do not think this is some kind of "super level".
Question: If the site turns into a "talker" for business, it would be logical to reduce the number of participating ministers?
Valentin Katasonov: Yes, I agree, because there's no sense from this "party". The only reason to go there is to simply understand where the wind is blowing, roughly speaking, "go exploring." But for this it is not necessary to send ministers, it seems to me. It would be enough to send even lower-level officials, because no decisions will be made there anyway, no agreements will be signed either.
Question: And what about "no money"? Is there money for Davos?
Valentin Katasonov: Yes, and participation in this event is not cheap. It is clear that if the oligarchs are going, then this is their own business, and if officials are going, then I think there will be a counter in the number of millions of dollars. Oreshkin celebrated the new year as it was - and that was a resonance, and here, I think, we will have to spend more money.
Question: At the same time, Oxfam released a report, on the basis of which 1% of the population of the Earth now owns 82% of all wealth. How does this compare with Davos?
Valentin Katasonov: Oxfam is an organization that gives its estimates every year, and the trend is the same - this is yet another proof that the crisis will surely occur, because, as the classic Marxism said, the contradictions between production and purchasing demand are intensifying. That is, the more the number of absolutely and relatively poor people increases, the more opportunities there are for the onset of an economic crisis.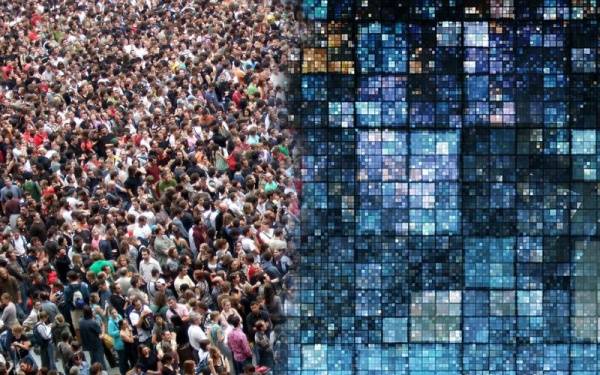 Question: What to prepare for?
Valentin Katasonov: Of course, there is a hard screening among the rich, only the super-rich remain. And not just the rich, but those who have determined that their goal is not wealth, but world power. All the rest are rich means for them. In this sense, our entire Russian bourgeoisie, the oligarchy, is also a means. Unfortunately, this does not reach them at all, and they expect that someone will leave them in this very elite. No, they are for real money owners nothing more than a means to achieve their goals.
It is important here that in fact capitalism has already ended. As George Soros said, the music stopped, and they are still dancing. This is no longer capitalism, this is post-capitalism. And post-capitalism is already a new slave system, this is such a gigantic concentration camp, and we see dozens and hundreds of signs of how this concentration camp is being built. In fact, the banking system ceases to exist in its previous form, because interest rates have gone into a minus. There will be no cash, because now there is a phenomenon not widely publicized by the media - "flight" from banks. World lenders and their lobbyists are doing everything possible and impossible to prohibit cash circulation. It will be a completely different model of society. But it will not be a literal return to that slave system, which was, say, thousands of years ago. It will be a much more brutal system, because the classic slave-owning society is a society based on slavery, and the slave is the private property of the owner. And today, of the so-called three growth factors — capital, natural resources, and labor (people) — two are scarce, and the third is redundant. And it can be seen with the naked eye that this excess is already virtually eliminated.
By the way, in 2016, the main theme in Davos was the so-called fourth technological revolution - its manifestation was the mass appearance of robots. So robots will "eat" people. This is post-capitalism, a completely different model of society, and almost no one talks about it.
We are going to, as one hero used to say Ray Bradbury's novel "451 degrees Fahrenheit", that a person is a napkin, in which they blow their nose and throw them away, take another napkin. Unfortunately, people do not "see the trees behind the trees," and this is largely due to the fact that the media are switching our attention to some minor things.