Having declared her presidential ambitions, Ksenia Sobchak once again spoke out about the need to rebuild Joseph Stalin. According to Sobchak, the dust of this man should not be a place on the main square of the country. In this case, the very option of "reburial" candidate Sobchak describes very peculiar. From notes K. Sobchak in
Instagram
: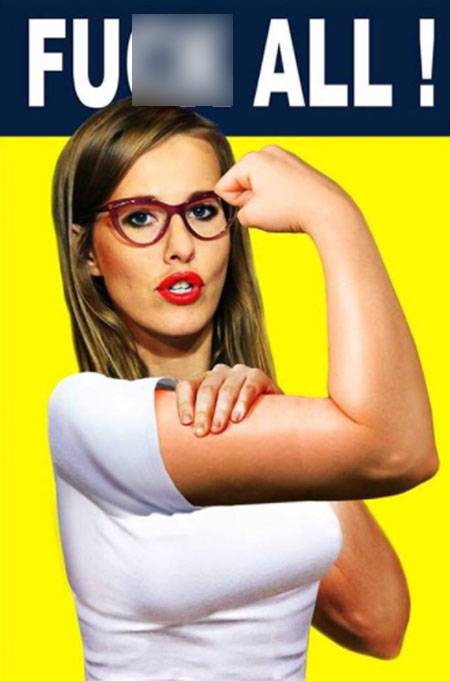 Stalin died 65 years ago, he was buried in the center of Moscow, and long ago it was time to re-bury, his place in
stories
near Hitler, Gaddafi and others, whose burial place is unknown. I would say that he is alive only in the hearts of those who protect him,
but it seems to me that they have no heart
. And the ban to joke over Stalin is beyond the limits!
The author accompanied her note with a photo with an English inscription, which in more or less censorship translation sounds like "Urine of all." If we consider that Stalin's personality almost became "The Name of Russia" (if not for the final explicit manipulations with the results) in the well-known TV project, it turns out that Sobchak "suspected" tens of millions of Russians in the absence of the heart. With such an approach to the pre-election race and with such rhetoric Sobchak, it will be clearly difficult to count on massive support. Although, probably, in this and the meaning of the participation of Ms. Sobchak in this presidential election.
The candidate's comment "against all" was voiced against the background of a scandal with the British "comedy" about Stalin's death. Recall that this film selected rolling license in Russia. The film itself is called a real libel.