In the USA, a tracked all-terrain vehicle Ripsaw EV3-F1 was developed, which the creators dubbed the "caterpillar rocket", reports
Rossiyskaya Gazeta
.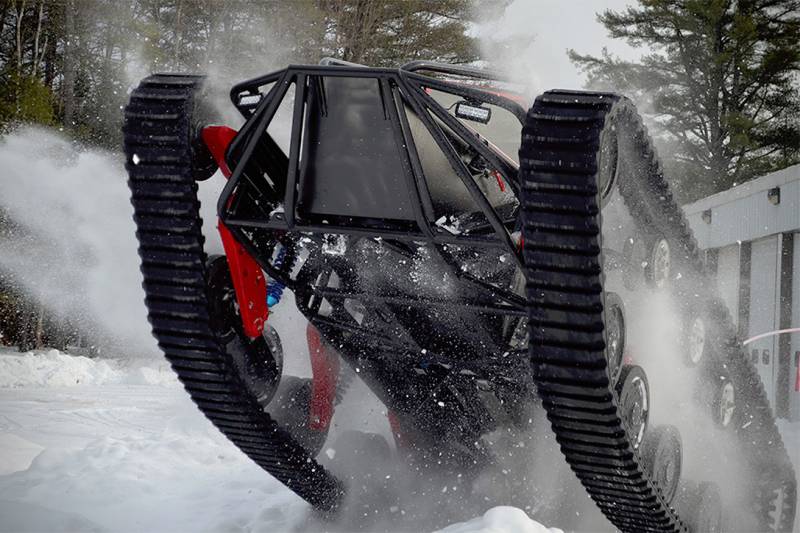 Howe & Howe Technologies Inc posted a video clip from the presentation of the new machine on social networks.
In the video called "The Most Unbearable Car Ever Created," it says that "thanks to the 1500 engine, the new all-terrain vehicle is gaining speed and has good maneuverability."
The "caterpillar rocket" gets up "on the goat", keeps the direction on the ice and easily overtakes the snowmobile.
It is reported that, unlike its predecessor, "Ripsaw EV3-F1 is made in the single version and is equipped with a double power engine."
The newspaper reminds that the previous tracked all-terrain vehicle EV2 is equipped with a 750-strong engine and accelerates to 100 km / h in 3,2 seconds.