The first Tu-160 bomber-bomber with a production number 804, built after a long break, took to the skies at the flight test station of the Gorbunov Kazan Aviation Plant.
The 804-I, made from the Soviet backlog, first took to the air last week and has since been performing test flights. By the end of the year, the missile carrier will be handed over to the Russian VKS
- TASS reports citing a source in the Russian defense industry.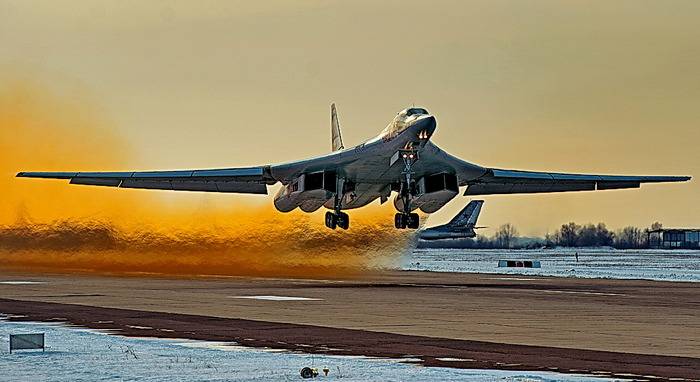 Recall the new aircraft - the first assembled under the program to resume production of the Tu-160 in Kazan. For its construction, the enterprise had to seriously modernize the equipment and reanimate a number of unique technologies - for example, welding large-sized elements made of titanium. The 804 rocket carrier demonstrated the readiness of KAPO named after Gorbunov to continue one of the most difficult production in the country.
In November 2017, the aircraft was rolled out of the final assembly shop and transported to the flight test station. His first flight was scheduled for February, but the Tupolev Design Bureau decided to speed up the tests.
This is a combat vehicle capable of performing all the same tasks as the combatant Tu-160. Subsequently, it will be upgraded to the level of Tu-160М2
- continued the interlocutor of the agency.
A new modification of the missile carrier is planned to be developed by 2020 year. According to Deputy Defense Minister Yury Borisov, this will be "a new aircraft in the old fuselage, its combat effectiveness will increase 2,5 times." Tu-160М2 will be equipped with modern electronics, space communications, a powerful airborne defense complex and high-precision
weapons
.