As Reuters reported, citing unnamed US officials, Indonesia sent a request to the American side about the possibility of acquiring X-LUM F-48 Fighting Falcon X-NUMX fighters. According to US sources, the cost of a possible sale is tentatively estimated by them at 16 billion.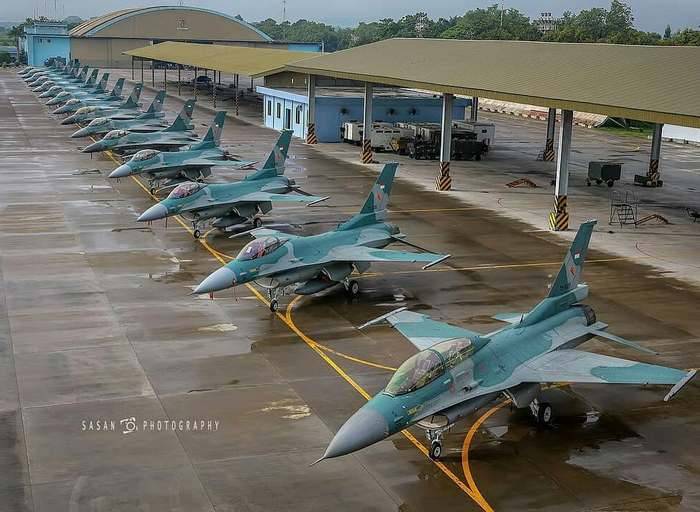 Indonesia's Minister of Defense, Rimizard Riyakudu, speaking to journalists in Jakarta on January 23 after talks with US Secretary of Defense James Mattis, who was on an official visit to Indonesia, declined to answer the question of a possible new purchase of F-16 fighter jets, saying that Indonesia is still evaluating, how many planes it needs, and that purchases of new weapons will be made "when there will be money."
Recall that the 18 January, January 2018, the Indonesian Air Force received from the US the last two of the 24 Fighter Fighters, Martinhe F-16C / D, according to the Peace Bima Sema II program under an agreement under the line of intergovernmental sales, Foreign Military Sales (FMS). The planes supplied (19 single-seater F-16C and five two-seater F-16D) are F-16C / D 25-1985 F-1986C / D machines from the United States Air Force, but delivered to Indonesia that were upgraded to a level close to Block 50 / 52 version M5. Nine more F-16 aircraft from storage (five F-16А / В Block 15OCU and four F-16C / D Block 25) were transferred as a source of spare parts, writes bmpd blog.
Earlier, the Indonesian Air Force received X-NUMX F-12A / B Block 16OCU fighters using the Peace Bima Sema I FMS program in the 15-1989 years. Of them in the ranks are now ten aircraft that are planned for modernization under the program MLU.