The United States will stop supporting those opposition groups in Syria that use the weapons supplied to them not only to fight the IG group (banned in the Russian Federation), reports
TASS
Pentagon spokesperson Adrian Rankin-Galloway.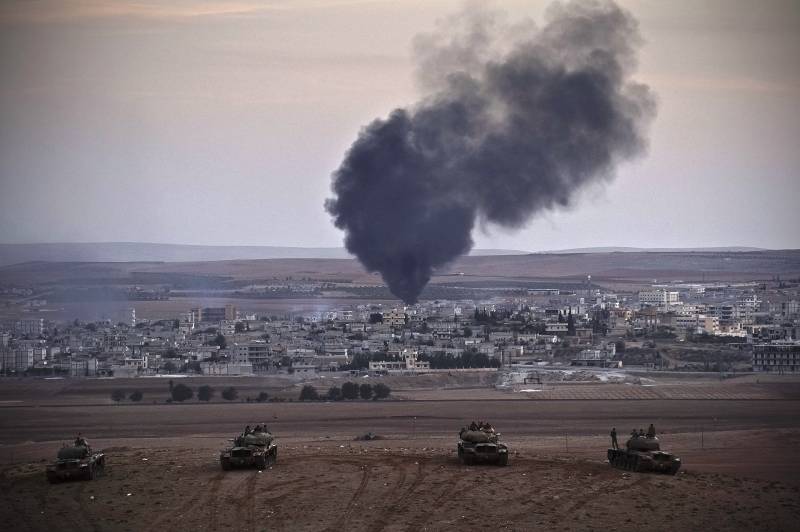 The officer noted that the Pentagon is currently training local allied forces in order to achieve stability in areas liberated from terrorists.
These local forces must also prevent the outflow of IS terrorists as their physical presence in Syria comes to an end. The United States aims to defeat ISIS and other terrorist groups in Syria, as well as to prevent them from returning to the liberated areas,
said Rankin-Galloway.
He assured that the United States will continue to cooperate with the "Forces of Democratic Syria" (SDS). According to him, Washington has always "made it clear to Turkey that supplies
weapons
VTS, including those composed of Kurdish elements, will be limited and designed for specific missions. "
In accordance with this policy, we are considering the issue of adjusting the military support provided to our Kurdish partners. We do not welcome the use of weapons and equipment provided by the coalition for other purposes, not only to defeat the IS,
continued the representative office.
If we find that a group or individuals have violated this agreement, we will investigate and, if necessary, stop this supply,
He stressed.
Rankin-Galloway recalled that in early July last year, "the United States ceased to support the group, which began to act against the Syrian government forces."
The policy of the Ministry of Defense is to stop helping the proven formations of the Syrian opposition, which conduct operations aimed not only against the IG,
added on.
Recall, on January 20, the Turkish authorities announced the launch of Operation Olive Branch against the Kurdish formations of the Popular Self-Defense Forces (SNS) and the Democratic Union (DS) party in the Syrian region of Afrin.