Engine Vulcain 2.1, created for the main stage of the newest launch vehicle Ariane 6, was successfully tested in the German Lampoldshausen, reports
Look
with reference to the resource ArianeGroup.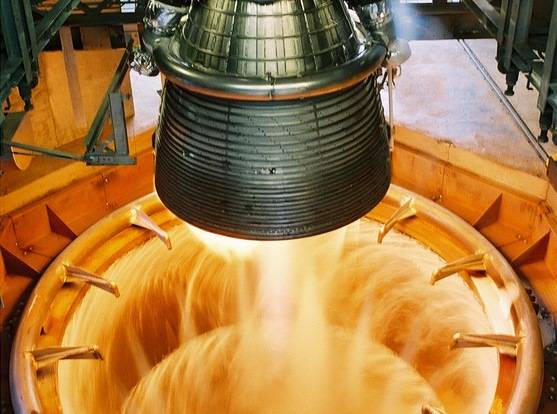 It is reported that the tests were carried out by specialists of the German Aerospace Center at the object Р5 in Lampoldhausen. The test lasted about 10 minutes.
"The Vulcain 2.1 engine is designed to power the main launch phase of the Ariane 6. This version of the engine is a modification of the Ariane 5 Vulcain 2 engine, adapted for the new launch vehicle in order to simplify production and reduce costs, "says the material.
According to the resource, "the engine combines a gas generator created using 3D printing, a simplified divergent nozzle and an oxygen heater to increase the pressure in the tank."
It is noted that "modifications help achieve cost targets for the Ariane 6 launcher while maintaining the effectiveness and reliability of the Ariane 5."
The first flight of the carrier Ariane 6 is scheduled for 2020 year.
The resource reminds that "Ariane 6 is a European launch vehicle designed to put payloads into a low reference orbit or geo-transfer orbit". Launches will be made from the Kourou launch site in French Guiana. The cost of creating a rocket and a new launch complex is estimated at € 4 billion. Currently, the main launch vehicle for the EU countries is Ariane 5.
The creation of the new rocket was approved by the Council of the European Space Agency in the autumn of 2016.