Former US Vice President Joe Biden, who once actively oversaw the embodiment of the color revolution in Ukraine, spoke about the Ukrainian realities of today. According to the ex-vice-president of the United States, corruption has been and remains the biggest problem in Ukraine. At the same time, Biden notes that in recent years there has been only regress in the field of anti-corruption resistance.
Voice of America
cites the statement of the former second person in the power of the USA:
I am extremely concerned about the regress in the fight against corruption. They (the authorities of Ukraine) have made some very important necessary institutional and personnel changes. But one of the three necessary institutions is now receding into the background. This is an anti-corruption court.
Biden made a much more interesting statement about how he received his "assignments" in Ukraine, and what situations he encountered when on arrival in the Square.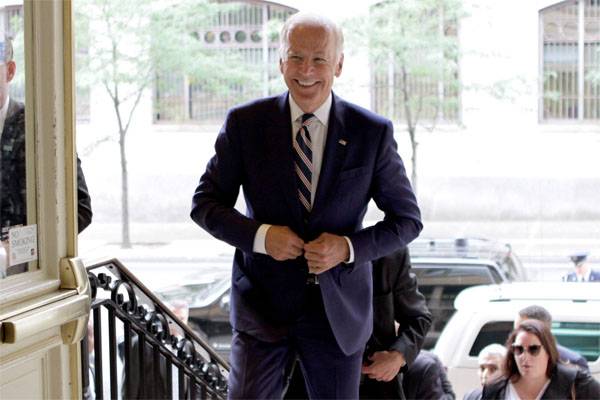 Biden:
Here is a specific example. I was given a task in Ukraine. So I remember how I went there to convince our team, we must provide Ukraine with long-term loan guarantees. I went to Kiev 12-13 times, and had to announce that we offer one billion dollars in credit guarantees. I received promises from Poroshenko and Yatsenyuk that they would take steps to the prosecutor general (then), but they did not.
Biden continued:
I went to a press conference and said: we don't give you a billion dollars. They tell me: you do not have such powers, you are not the president, the president told us what he will give. I like this: call him. I said you won't get a billion dollars. I said: I am going through 6 hours, if your Attorney General is not dismissed by this time, you are not getting any money. Here is a son of a bitch! And he was fired. And in his place put the one who at that time trusted.
This is direct evidence not only of the total dependence of the Maidan authorities of Ukraine on the United States, but also on the US interference in the internal affairs of a sovereign state. The former vice president openly admits that it was the United States that gave orders for appointments to positions in power.