At the hearings in the lower house of parliament of the Russian Federation, a very resonant statement was made regarding military service in conscription. The representative of the Federation Council, Frants Klintsevich, who was invited to the hearings at the State Duma of the Russian Federation, made this statement. Recall that Franz Klintsevich is the first deputy head of the Federation Council committee on defense and security.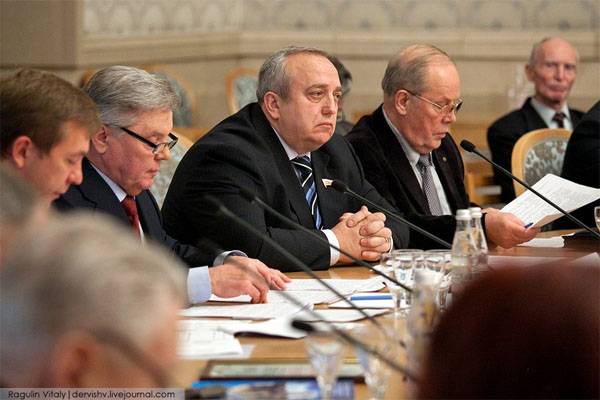 Klintsevich said that a one-year service life in a modern army is not enough to master the MAS and master modern weapons.
Ведомости
give the phrase uttered by the senator:
Service in the Armed Forces for one year is nothing, and it is impossible to provide reliable personnel. The decision from 2008 of the year to switch to a one-year service life was the result of a political conjuncture and an externally imposed tendency to reduce the combat readiness of the Russian Armed Forces.
In addition, Klintsevich appealed to the State Duma deputies with a proposal to support the draft law on pre-draft and off-arms training in Russia.
According to Klintsevich, this bill is ultimately extremely important for the country in terms of a one-year conscription term.