On Tuesday, a strategic reconnaissance aircraft of the US Air Force RC-135W flew for many hours at the Russian border over the Barents Sea, reports
Interfax
messages from foreign sites tracking military movements
aviation
.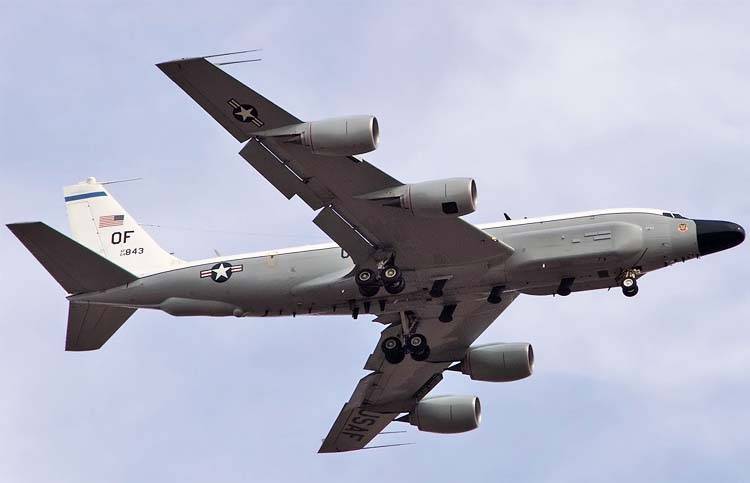 According to the resources, the American "aircraft designed for electronic reconnaissance, with a tail number 62-4134 and call ZARP70, which flew from Mildenhall airbase in the UK, flew for several hours near the coast of the Murmansk region, being above the Barents Sea."
During the execution of the RC-135W mission, the US Air Force's KS-135 tanker aircraft accompanied the 59-1513 and the call sign QID121.
On the same day, "the long-range radar detection and control aircraft of the British Royal Air Force E3 Sentry AWACS with the on-board number ZH104 and the callsign NATO31 made a reconnaissance flight near the Kaliningrad region," the report said.
According to the sites, he circled near the Russian borders while in Polish airspace.