The fifth-generation Russian fighter Su-57 started flying with
aviation
weapons of new generation. This was said by Boris Obnosov, Director General of the Tactical Missile Weapons Corporation (KTRV), in an interview published in the TASS-published journal "Military Technical Cooperation Bulletin".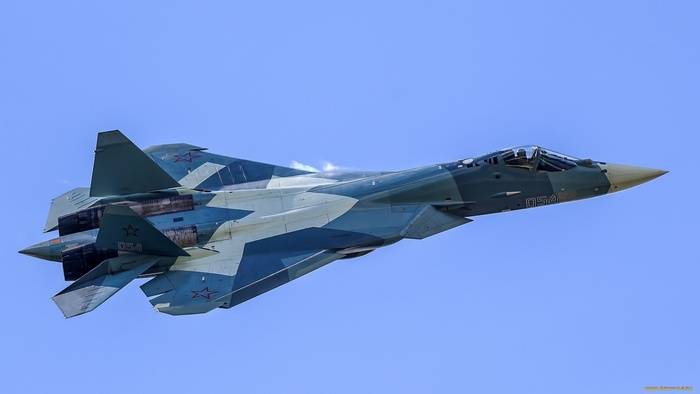 The work is hard. The whole complex of high precision
weapons
for this aircraft, both inside the body and on the external load, is developed by the enterprises of the corporation. We switched to practical flights, I think that in the near future we will see the result
- said Obnosov, answering a question about the implementation of the program to create aviation weapons of destruction for the fifth-generation fighter Su-57.
According to him, the protocols of information interaction with almost all types of weapons agreed.
Not far off and the main work - starts. This applies to the products of "Rainbow", and products of "Pennant", and products of the head platform in Korolev
- the general director of KTRV added.
Su-57 (PAK FA) first took to the air in 2010 year. As previously reported, 5 December, he made the first flight with a new engine. Now it is the so-called engine of the first stage - 117C, the new engine has not yet received the name and is conventionally designated as the "engine of the second stage".