Specialists of the Russian Navy, who are on board the Islas Malvinas Argentinian vessel, with the help of the Panther Plus remote-controlled unmanned submersible vehicle (TNPA), examined five objects found in the search zone of the San Juan submarine,
TASS
.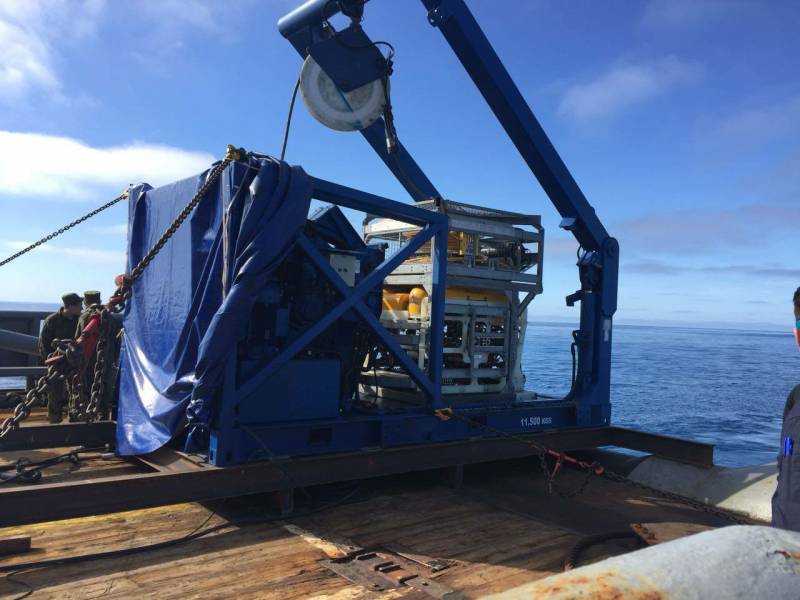 In recent days, the Argentine Navy vessel Islas Malvinas studied with the help of the "Panther Plus" TNPA five objects that were recorded by the Argentine Navy corvette sonar Spiro,
press release says
fleet
.
It was found that "none of the objects is not associated with the missing submarine."
According to the report, "in the near future, specialists on board the Islas Malvinas should examine another seabed irregularity."
At present, a total of five vessels are in the search zone, including the Russian oceanographic vessel Yantar.
Recall, the San Juan diesel-electric submarines, on board of which at the time of its exit from the Argentine port of Ushuaia were a crew member 44, stopped communicating on November 15 communications.
Earlier, vessels from Brazil, Chile, the United States and Britain also participated in the operation. All of them were withdrawn from the search area.