January was marked by a series of attacks and aggression in schools in Russia, Germany and other countries. January 15 attack was committed on a school in Perm, January 19 - Ulan-Ude, on the eve of the attack manifested itself in a school city Lünen (Germany). Now comes the information about the attack on a school in the United States.
CBS reported that a student in the city of Benton (Kentucky) opened fire, as a result of which two people were killed and at least 19 were injured. According to the latest data, three students are in critical condition.
At the moment, it is known that the "arrow" 15 years, and that he was detained by the American police. He is being prepared to be charged with murder and attempted murder. In Benton, a check is carried out on the subject that prompted the adolescent to aggression, and whose
weapons
he used to attack.
It is reported that the tragedy occurred in Marshall County. Among the victims there are not only students of the educational institution, but also teachers.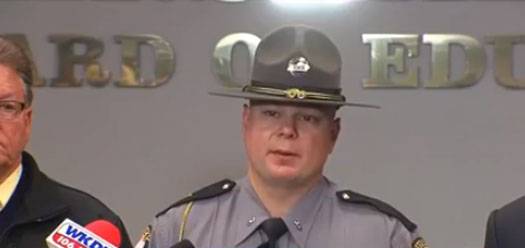 Against this background, Kentucky declares the need to create a special school security service. In a peculiar analogue of Benton's parent committee it is said that it is necessary to form an "armed militia" - detachments of volunteers who could be engaged in guarding the buildings of educational institutions. In addition, there are complaints from the police who cannot provide adequate school security. Also, the conversation again turned to the need to abandon the free sale of small arms in the United States.